Journalist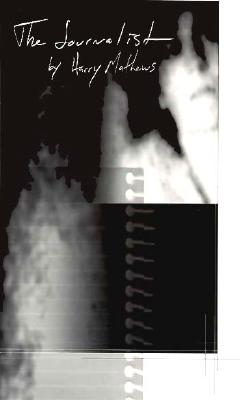 Journalist
Dalkey Archive Press, Paperback, 9781564781659, 256pp.
Publication Date: October 1, 1997
* Individual store prices may vary.
Buy at Local Store
Enter your zip code below to purchase from an indie close to you.
or
Buy Here
Description
As an aid to recovering from a nervous breakdown, the narrator of?"The Journalist"?begins to keep daily records of almost everything that goes on in his life, from how much he has spent on books and movies to what he eats. As the diary progresses, the narrator's entries become more and more detailed and increasingly bizarre, especially as he begins to devise elaborate classification systems for his unwieldy materials. Since these entries require more and more of his time, he begins to withdraw from family and friends, entering a world perfectly ordered, organized, and utterly weird.
About the Author


Born in New York in 1930, Harry Mathews settled in Europe in 1952 and has since then lived in Spain, Germany, Italy, and (chiefly) France. When Mathews published his first poems in 1956, he was associated with the so-called New York School of poets, with three of whom (John Ashbery, Kenneth Koch, and James Schuyler) he founded the review Locus Solus in 1961. Through his friendship with Georges Perec, he became a member of the Oulipo in 1972. The author of six novels and several collections of poetry, recent publications are THE NEW TOURISM (Sand Paper Press, 2010), Sainte Catherine, a novella written in French (Editions P.O.L, 2000), The Human Country: the Collected Short Stories (Dalkey Archive Press, 2002), The Case of the Persevering Maltese: Collected Essays (Dalkey Archive Press, 2003), OULIPO COMPENDIUM (co-edited with Alastair Brotchie; Atlas Press and Make Now Press, 2005), and My Life in CIA: A Chronicle of 1973 (Dalkey Archive Press, 2005).
Monday, Feb 20, 2012
How much do we read into ourselves when we write a diary? Author Patrick DeWitt recommends the dark, deep journal of a man suffering from a nervous breakdown. More at NPR.org