Infante's Inferno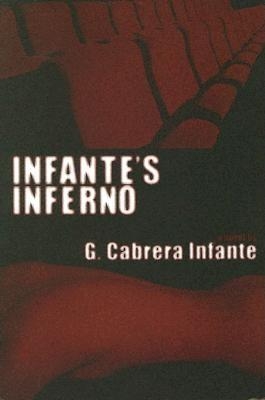 Infante's Inferno
Dalkey Archive Press, Paperback, 9781564783844, 410pp.
Publication Date: May 1, 2005
* Individual store prices may vary.
Buy Now
or
Shop Local
Enter your zip code below to purchase from an indie close to you.
Description
Hidden behind a cloak of exotic mystery, Cuba is virtually unknown to American citizens. G. Cabrera Infante--in Infante's Inferno and several of his other novels--allows readers to peek behind the curtain surrounding this island and see the vibrant life that existed there before Fidel Castro's regime. Detailing the sexual education and adventures of the author, Infante's Inferno is a lush, erotic, funny book that provides readers with insight into what it was like to grow up in pre-revolutionary Havana. Viewing every girl as a potential lover, and the movies as a place both for entertainment and potential sexual escapades, Cabrera Infante captures the adolescent male mindset with a great deal of fun and self-consciousness. With his hallmark of puns and wordplay--excellently translated by Suzanne Jill Levine--Cabrera Infante has hilariously updated the Don Juan myth in a tropical setting.
About the Author
Infante was born in Gibara, Cuba

Having translated Manuel Puig, Julio Cortazar, Adolfo Bioy Casares, Guillermo Cabrera Infante, and other notable authors, Suzanne Jill Levine is one of the most highly regarded translators of contemporary Latin American literature. She is a professor of Spanish and Portuguese at the University of California at Santa Barbara, and the author of The Subversive Scribe: Translating Latin American Fiction.