My Life in CIA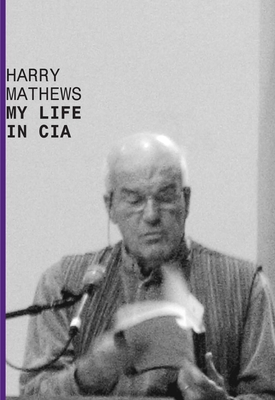 My Life in CIA
A Chronicle of 1973
Dalkey Archive Press, Paperback, 9781564783929, 203pp.
Publication Date: January 20, 2015
* Individual store prices may vary.
Buy at Local Store
Enter your zip code below to purchase from an indie close to you.
or
Buy Here
Description
In the early 1970s, Harry Mathews, then living in France, was commonly reputed to be a CIA agent--and so he decided to act the part. Part spellbinding thriller, part gag, this memoir documents Mathews's experiences as a would-be spy during the coup in Chile, Watergate, and the close of the Vietnam War, when various foreign agencies decided he would have to be liquidated....
About the Author
Born in New York in 1930, Harry Mathews settled in Europe in 1952 and has since then lived in Spain, Germany, Italy, and (chiefly) France. When Mathews published his first poems in 1956, he was associated with the so-called New York School of poets, with three of whom (John Ashbery, Kenneth Koch, and James Schuyler) he founded the review Locus Solus in 1961. Through his friendship with Georges Perec, he became a member of the Oulipo in 1972. The author of six novels and several collections of poetry, recent publications are THE NEW TOURISM (Sand Paper Press, 2010), Sainte Catherine, a novella written in French (Editions P.O.L, 2000), The Human Country: the Collected Short Stories (Dalkey Archive Press, 2002), The Case of the Persevering Maltese: Collected Essays (Dalkey Archive Press, 2003), OULIPO COMPENDIUM (co-edited with Alastair Brotchie; Atlas Press and Make Now Press, 2005), and My Life in CIA: A Chronicle of 1973 (Dalkey Archive Press, 2005).