Don't Make Me Stop Now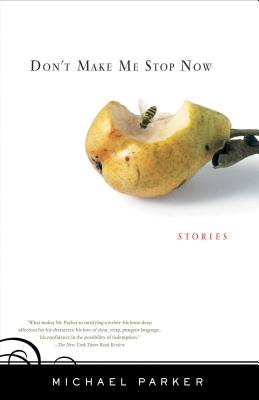 Don't Make Me Stop Now
Stories
Algonquin Books of Chapel Hill, Paperback, 9781565124851, 276pp.
Publication Date: January 26, 2007
* Individual store prices may vary.
Buy at Local Store
Enter your zip code below to purchase from an indie close to you.
or
Buy Here
Description
These eleven arresting, comic, and moving stories by acclaimed writer Michael Parker testify to the driving force of love, the lengths to which we ll go to claim it and pursue it, the delusions we ll float to keep it going, the torment that goes part and parcel with it. And despite all of the above, the absolute necessity of it, no matter its consequences.
Whether it's a college student undone by the boy who leaves her, or the boyfriend intent on leveling old scores from high school for his lover, or the husband who discovers in the grocery store the woman he should have been with all along, every character, no matter how off track, wants to believe in debt and credit and payback and making the messy world and the messy world of love turn out neatly.
About the Author
Michael Parker , originally from Atlanta, found himself in the Republic of Korea as a U.S. Army medic in the summer of 1991. After volunteering for two more tours in Korea, he left the Army in 1994 to teach English in Seoul. In the intervening years, he has taught English in a variety of environments and has occasionally worked in different capacities for the U.S. Government and government contractors in Korea.
In the late 1990s, Mike took up game programming as a hobby. Eventually, his passion for software development expanded beyond games and he secured a series of J2EE web application development contracts with several small Korean companies. He discovered D in 2003 and a few months later created the Derelict project at Dsource.org. He became involved with Tango in the fall of 2006. Currently, Mike is developing his first commercial computer game. He continues to teach English part time in Seoul, where he lives with his wife, Mi Kyoung, and their dogs, Charlie, Mini, Joey and Happy.