Hold Me Tight and Tango Me Home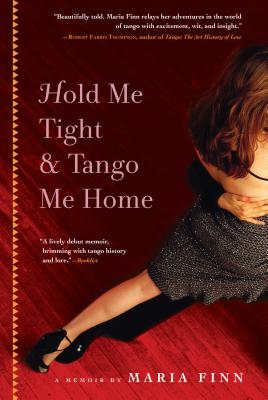 Hold Me Tight and Tango Me Home
Algonquin Books of Chapel Hill, Paperback, 9781565125179, 223pp.
Publication Date: February 9, 2010
* Individual store prices may vary.
Buy at Local Store
Enter your zip code below to purchase from an indie close to you.
or
Buy Here
Description
Maria Finn's husband was cheating. First she threw him out. Then she cried. Then she signed up for tango lessons. It turns out that tango has a lot to teach about understanding love and loss, about learning how to follow and how to lead, how to live with style and flair, take risks, and sort out what it is you really want. As Maria's world begins to revolve around the friendships she makes in dance class and the "milongas "(social dances) she attends regularly in New York City, we discover with her the fascinating culture, history, music, moves, and beauty of the Argentine tango. With each new dance step she learns the embrace, the walk, the sweep, the exit she is one step closer to returning to the world of the living. Eventually Maria travels to Buenos Aires, the birthplace of tango, and finds the confidence to try romance again.
As exhilarating as the dance itself, the story whirls us into the center of the ballroom dancing craze. And buoyed by the author's humor and passion, it imparts surprising insights about how to get on with life after you've lost in love.
About the Author
Maria Finn is the editor of the anthology "Cuba in Mind "(Vintage, 2004) and author of a memoir about falling in love and marrying her cab driver in Havana, Cuba. She has written for "Audubon, Saveur, Metropolis, The New York Times, "and the "Los Angeles Times," among many other publications. She has an MFA in Creative Writing from Sarah Lawrence College and has published literary work in magazines such as "Gastronomica, The Chicago Review, New Letters, "and "Exquisite Corpse. "She has lived and worked in Alaska, Guatemala, and Spain, and traveled extensively in Latin America.