A Race Against Death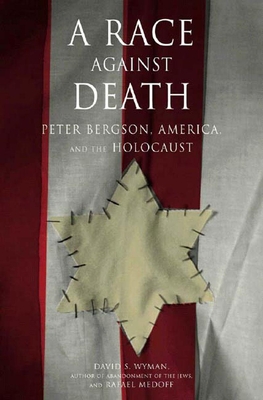 A Race Against Death
New Press, Hardcover, 9781565847613, 288pp.
Publication Date: November 7, 2002
* Individual store prices may vary.
Not Currently Available for Direct Purchase
or
Shop Local
Enter your zip code below to purchase from an indie close to you.
Description
In his landmark bestseller, "The Abandonment of the Jews," David Wyman exhaustively detailed America's failure to help rescue the victims of Nazi genocide. But one man, Peter Bergson, led a tireless battle against that tide of indifference, making it impossible for American leaders to plead ignorance of the German atrocities. Now, Wyman, along with Rafael Medoff, tells for the first time the story of the man who led America's most effective campaign to rescue victims of the Holocaust.
"A Race Against Death" utilizes extensive firsthand interviews to present Peter Bergson's own account of his remarkable life and struggles. Facing deportation from America and threats on his life, Bergson employed every conceivable method to influence policy and public opinion: he personally hounded Congressmen to support a rescue; placed controversial full-page ads in major newspapers demanding action; and drew a record crowd of 40,000 to a rally and memorial pageant at Madison Square Garden.
Award-winning historian David Wyman is the definitive authority on America's action--and inaction--during the Holocaust. In "A Race Against Death," he and Rafael Medoff return to this tragic era in American history and chronicle one of its few heroes.
About the Author
David S. Wyman is Josiah DuBois Professor of History and of Judaic Studies, Emeritus, at the University of Massachusetts, Amherst. His previous publications include The Abandonment of the Jews: America and the Holocaust, 1941-1945 and Paper Walls: America and the Refugee Crisis, 1938-1941. He is also the editor of the thirteen-volume America and the Holocaust. Charles H. Rosenzveig is the founder and executive vice president of the Holocaust Memorial Center in West Bloomfield, Michigan, the first free-standing Holocaust center in the United States.

Medoff is Visiting Scholar in the Jewish Studies Program at the State University of New York, Purchase College.