Windeye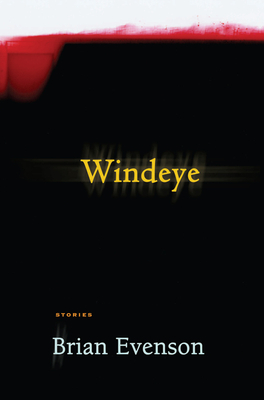 Windeye
Coffee House Press, Paperback, 9781566892988, 188pp.
Publication Date: April 30, 2012
* Individual store prices may vary.
Buy at Local Store
Enter your zip code below to purchase from an indie close to you.
or
Buy Here
Description
"Brian Evenson is one of the treasures of American story writing, a true successor both to the generation of Coover, Barthelme, Hawkes and Co., but also to Edgar Allan Poe." Jonathan Lethem
A woman falling out of sync with the world; a king's servant hypnotized by his murderous horse; a transplanted ear with a mind of its ownthe characters in these stories live as interlopers in a world shaped by mysterious disappearances and unfathomable discrepancies between the real and imagined. Brian Evenson, master of literary horror, presents his most far-ranging collection to date, exploring how humans can persist in an increasingly unreal world. Haunting, gripping, and psychologically fierce, these tales illuminate a dark and unsettling side of humanity.
Praised by Peter Straub for going "furthest out on the sheerest, least sheltered narrative precipice," Brian Evenson is the author of ten books of fiction. He has been a finalist for the Edgar Award, the Shirley Jackson Award, and the World Fantasy Award, and the winner of the International Horror Guild Award, and the American Library Association's award for Best Horror Novel. "Fugue State" was named one of "Time Out New York"'s Best Books of 2009. The recipient of a National Endowment for the Arts fellowship and three O. Henry Prizes, including one for the title story in "Windeye," Evenson lives in Providence, Rhode Island, where he directs Brown University's Literary Arts Department.

About the Author
Brian Evenson is the author of six books of fiction: "Altmann's Tongue" (Bison Books, 2002), "The Din of Celestial Birds" (Wordcraft, 1997), "Prophets and Brothers "(Rodent 1997), "Father of Lies" (Four Walls Eight Windows, 1998), "Contagion" (Wordcraft, 2000), and "Dark Property" (Black Square/Hammer Books/Four Walls Eight Windows, 2002). He received an O. Henry Award for his story "Two Brothers" and has twice received O. Henry honorable mentions. He now teaches in the creative writing program at Brown University.

Praise For Windeye…
"Both smartly referential and admirably distinct in voice . . . these are stories of madness told from the inside, and they often read like dreams." Publishers Weekly

"This book is proof of a master writer working at his best."NewPages

"All the stories in this collection are hard-edged, tinged with emotional or physical violence and capped by shock or outright horror. Characterized by building suspense and dread, these tales often have a folkloric feel far removed from the commonplace." Booklist

"For those whose imaginations constantly hunger for genuine nourishment, Brian Evenson's Windeye is a feast. . . . Windeye delivers a complex and varied collection filled with contrasting flavors. Ranging from feudal to post-apocalyptic, it contains some of the best uncanny and horror writing to come out of New England since Stephen King published The Stand in 1978." ForeWard

"The fact that Evenson can move from parody to paranoia and humor to horror in the span of three paragraphs is a testament to his ability as a storyteller, on that can make us laugh and shudder, moving with the same kind of erratic schizophrenia as many of his own characters." Brooklyn Rail

"In the 25 stories collected in Windeye, Evenson shows himself to an imaginative writer first and foremost. . . . Imagine Beckett's Murphy or Molloy lost, walking around in a Poe tale, then read these stories to find out why Jonathan Lethem calls Evenson 'one of the treasures of American story writing.'" Shelf Awareness

"No oneand I mean no oneis better at excavating the strangeness of our everyday lives." Andrew Ervin

"Brian Evenson writes profoundly about the prisonhouse of language precisely because he has made that place his home." Open Letters Monthly

"I'm pulled into this great, unresolved tension that becomes the general atmosphere in which the events of the stories take place. Which is horrifying. And delightfully so." Black Balloon Publishing

"One senses that Evenson drafted these stories as fuller narratives, then stripped away their surest details until only the most fragile threads were tying their events together, and anchoring them to anything fixed. The result is fiction that, for all its seeming insubstantiality, is weighty, solid, and provocative." -Locus Magazine