Chakras for Beginners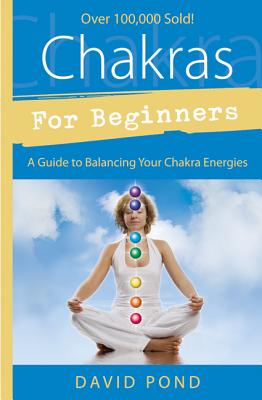 Chakras for Beginners
A Guide to Balancing Your Chakra Energies a Guide to Balancing Your Chakra Energies
Llewellyn Publications, Paperback, 9781567185379, 192pp.
Publication Date: October 8, 1999
* Individual store prices may vary.
Buy Now
or
Shop Local
Enter your zip code below to purchase from an indie close to you.
Description
You may think that difficult situations and emotions you experience are caused by other people or random events. This book will convince you that inner imbalance is not caused by situations in the outer world—instead, your imbalances create the situations that interfere with your sense of well-being and peace.
Chakras for Beginners explains how to align your energy on many levels to achieve balance and health from the inside out. In everyday terms, you will learn the function of the seven body-spirit energy vortexes called chakras. Practical exercises, meditations, and powerful techniques for working with your energy flow will help you overcome imbalances that block your spiritual progress. Discover colors and crystals that activate each chakra Explore the balanced and unbalanced expressions of each chakra's energies: survival, sexuality, power, love, creativity, intuition, and spirituality Practice spiritual exercises, visualizations, and meditations that bring your energies into balance.
About the Author
David Pond (Washington) is a professional astrologer, national speaker, yoga teacher, writer and guide for spiritual journeys to sacred sites around the world. David was originally trained as an elementary school teacher. It was here that he learned how to present complex ideas in a simple manner. He then went on to gain a Master of Science Degree in Experimental Metaphysics from Central Washington University. His formal education complements his many years as a practicing professional astrologer, and his life long study of yoga and meditation, thus giving him an in-depth awareness of the field of metaphysics. A well respected member of the metaphysical community, David has co-author two books: The Metaphysical Handbook, which sold over 20,000 copies, and Crystals, Stones & Chakras. He is also a contributing author in Astrological Counseling and The Mountain Astrologer. David utilizes his skills by giving lectures, private consultations and taped readings. David has helped individuals find a deeper meaning in life, get in touch with their source of strength, improve relationship skills and identify and overcome problem areas. David and his wife Laura organize yearly trips to sacred sites such as Bali, the Yucatan and Hawaii.