The Red Spider Exorcist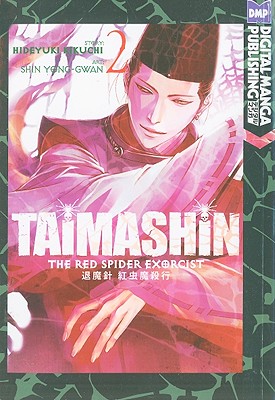 The Red Spider Exorcist
Digital Manga Publishing, Paperback, 9781569701355, 194pp.
Publication Date: May 18, 2010
* Individual store prices may vary.
Buy at Local Store
Enter your zip code below to purchase from an indie close to you.
or
Not Currently Available for Direct Purchase
Description
Traveling in-between the world of the living and the twilight world of the dead, Akamushi, the shaman known as the Red Spider Exorcist, wields the powers of a giant spider to combat the demons of the netherworld. In a serendipitous moment, a young girl meets Akamushi, and falls in love with him at first sight. However, it turns out her grandfather and mother are haunted by a "Waraigao" -- a demon that attacks living human bodies from the inside, eroding and eventually deteriorating them.
About the Author
Hideyuki Kikuchi was born in Chiba in 1949. He graduated from the Aoyama Gakuin University of Law and, inspired by H. P. Lovecraft, began publishing supernatural fiction in the early 1980s. One of the most prolific authors in the field, Kikuchi has published over three hundred books and still produces approximately one per month. He has enjoyed international success as a novelist, and much of his work has been adapted for manga and anime. Kikuchi is the author of the ongoing series Vampire Hunter D, of which Noble V: Greylancer is a spin-off. Wicked City, A Wind Named Amnesia, and Dark Wars: The Tale of Meiji Dracula number among his works available in English.