Child of the Morning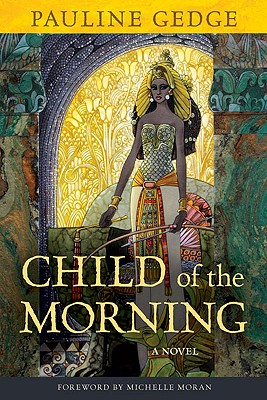 Child of the Morning
Chicago Review Press, Paperback, 9781569763247, 403pp.
Publication Date: April 2010
* Individual store prices may vary.
Shop Local
Enter your zip code below to find indies closest to you.
Description
Thirty-five centuries ago the sun had a daughter: Hatshepsut. Youngest daughter of the Pharaoh, she was a lithe and magical child. But when her older sister died, it became her duty to purify the dynasty's bloodline. She was to wed Thothmes, her father's illegitimate son, who was heir to the throne. But fearing his son's incompetence, Hatshepsut's father came to her with startling news. She was to be Pharaoh, ruler of the greatest empire the world had ever known--provided, of course, that the unprecedented ascension by a woman did not inspire the priests to treason or instill in her half-brother and future consort sufficient hatred to have her put to death. This is the premise for "Child of the Morning, "based closely on the historical facts. Hatshepsut assumed the throne at the age of fifteen and ruled brilliantly for more than two decades. Her achievements were immortalized on the walls of her magnificent temple at Deir el-Bahri, built by her architect and lover, Senmut. Sensuous and evocative, "Child of the Morning "is the story of one of history's most remarkable women.
About the Author
Pauline Gedge's books have been published in several languages and have won many awards. Her first novel, Child of the Morning, was an international best seller. She won the Writers Guild of Alberta Best Novel of the Year Award for The Twelfth Transforming. She lives in Alberta, Canada.

Michelle Moran was born in Southern California. After attending Pomona College, she earned a Masters Degree from the Claremont Graduate University. During her six years as a public high school teacher, Moran used her summers to travel around the world, and it was her experiences as a volunteer on archaeological digs that inspired her to write historical fiction. She is the internationally bestselling author of the novels "Nefertiti", "The Heretic Queen", "Cleopatra's Daughter, Madame Tussaud", and "The Second Empress", which have been translated into more than twenty languages. Visit her online at MichelleMoran.com.
Praise For Child of the Morning…
Gedge sets her living, breathing Queen against a beautifully detailed Egypt that we see as it must have been so long ago."  Publishers Weekly

"The author's strong sense of time and place is evident in every scene. A superb portrait of a powerful but very human queen."  Library Journal

"Splendor, splendor everywhere."  Kirkus Reviews

"A rich pageant, satisfying on more levels than simply that of narrative."  Wall Street Journal

"Combines ancient artifacts, timeless psychology and sure pacing."  Globe and Mail


This is as fine a novel as anyone would want to read."  Columbus Ohio Dispatch
"A compelling and human story without a single dramatic lapse."  
San Francisco Examiner
Epic accounts of feasts and festivals, and a steady flow of details related to life in ancient Thebes . . . the sunny, sweating world of [Egypt] in filmic splendour."  Vancouver Sun