Shambhala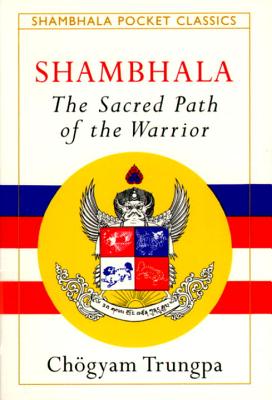 Shambhala
Sacred Path of the Warrior
Shambhala, Paperback, 9781570621284
Publication Date: October 17, 1995
* Individual store prices may vary.
Not Currently Available for Direct Purchase
or
Shop Local
Enter your zip code below to purchase from an indie close to you.
Description
In this practical guide to enlightened living, Chögyam Trungpa offers an inspiring vision for our time, based on the figure of the sacred warrior. In ancient times, the warrior learned to master the challenges of life, both on and off the battlefield. He acquired a sense of personal freedom and power—not through violence or aggression, but through gentleness, courage, and self-knowledge. The Japanese samurai, the warrior-kings of Tibet, the knights of medieval Europe, and the warriors of the Native American tribes are a few examples of this universal tradition of wisdom.

With this book the warrior's path is opened to contemporary men and women in search of self-mastery and greater fulfillment. Interpreting the warrior's journey in modern terms, Trungpa discusses such skills as synchronizing mind and body, overcoming habitual behaviors, relaxing within discipline, facing the world with openness and fearlessness, and finding the sacred dimension of everyday life. Above all, Trungpa shows that in discovering the basic goodness or human life, the warrior learns to radiate that goodness out into the world for the peace and sanity of others.

The Shambhala teachings—named for a legendary Himalayan kingdom where prosperity and happiness reign—thus point to the potential for enlightened conduct that exists within every human being. "The basic wisdom of Shambhala," Trungpa writes, "is that in this world, as it is, we can find a good and meaningful human life that will also serve others. That is our true richness."
About the Author
Chögyam Trungpa (1940–1987) was a meditation master, teacher, and artist who founded Naropa University in Boulder, Colorado, and an international association of meditation centers known as Shambhala International. He is the author of numerous books.