Seeds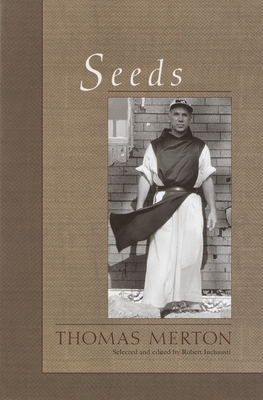 Seeds
Shambhala Publications, Paperback, 9781570629303, 167pp.
Publication Date: October 8, 2002
* Individual store prices may vary.
Buy Now
or
Shop Local
Enter your zip code below to purchase from an indie close to you.
Description
Thomas Merton is often considered the most prominent Christian contemplative of the twentieth century, but he was also a political activist, social visionary, and literary figure whose writings combine the candor of Thoreau and the moral vision of Gandhi. Here is a remarkably accessible introduction to his work: a collection of a short, vivid excerpts arranged in four parts so as to parallel the journey of a seeking soul in the modern world.

   •  "Real and False Selves" distinguishes between our real selves, a deep religious mystery known entirely only to God, and the identities we take on in order to function in society.
   •  "The World We Live In" provides a spiritual context to modern life, moving from a stark rejection of its empty promises to a deep compassion for its tragic limitations.
   •  "Antidotes to Illusion" reflects on contemplative practices that can serve as the allies of our "real selves" in the battle against illusion: silence, solitude, meditation, prayer, charity, and faith.
   •  "Love in Action" explores the role of the contemplative in the modern age and the challenges and pitfalls of living a life of active love.


Merton's startling critique of a society driven by technology and rampant acquisition, the politics of "good versus evil," and the self-deluding complacency of the spiritual "lifestyle" demonstrate beyond doubt that his writings are as urgent today as they were in his lifetime.
About the Author
Thomas Merton (1915-1968) is one of the foremost spiritual thinkers of the twentieth century. Though he lived a mostly solitary existence as a Trappist monk, he had a dynamic impact on world affairs through his writing. An outspoken proponent of the antiwar and civil rights movements, he was both hailed as a prophet and castigated for his social criticism. He was also unique among religious leaders in his embrace of Eastern mysticism, positing it as complementary to the Western sacred tradition. Merton is the author of over forty books of poetry, essays, and religious writing, including "Mystics and Zen Masters", and "The Seven Story Mountain", for which he is best known. His work continues to be widely read to this day.

ROBERT INCHAUSTI is Professor of English at California Polytechnic State University.

ROBERT INCHAUSTI is Professor of English at California Polytechnic State University.