Siddhartha [With Ribbon Marker]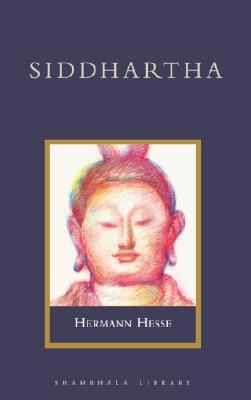 Siddhartha [With Ribbon Marker]
Shambhala Publications, Hardcover, 9781570629709, 192pp.
Publication Date: September 17, 2002
* Individual store prices may vary.
Buy at Local Store
Enter your zip code below to purchase from an indie close to you.
or
Not Currently Available for Direct Purchase
Description
A classic of twentieth-century literature chronicles the spiritual evolution of a man living in India at the time of the Buddha--a spiritual journey that has inspired generations of readers. We are invited along on Siddhartha's journey experiencing his highs, lows, loves, and disappointments along the way. Always insightful and inspiring, Hesse begins the novel by showing us the life of a brahmin's son. Handsome, well-loved, and growing increasingly dissatisfied with the life expected of him, Siddhartha sets out on his journey, not realizing that he is fulfilling the prophesies proclaimed at his birth.
Siddhartha blends in with the world, showing the reader the beauty and intricacies of the mind, nature, and his experience on the path to enlightenment. Sherab Chodzin Kohn's flowing, poetic translation conveys the philosophical and spiritual nuances of Hesse's text, paying special attention to the qualities of meditative experience.
The Shambhala Library is a series of exquisitely designed and produced cloth editions of the world's spiritual and literary classics, both ancient and modern. Perfect for collecting or as gifts, each volume features a sewn binding, decorative endsheets, and a ribbon marker--in a delightful-to-hold 4 1/4 x 6 3/4 trim size.
About the Author
When this German novelist, poet, and essayist publicly denounced the savagery and hatred of World War I, he was considered a traitor. He moved to Switzerland where he eventually became a naturalized citizen. He warned of the advent of World War II, predicting that cultureless efficiency would destroy the modern world. His theme is the conflict between the elements of a person's dual nature and the problem of spiritual loneliness. His first novel, Peter Camenzind, was published in 1904. His masterpiece, Death and the Lover (1930), contrasts a scholarly abbot and his beloved pupil, who leaves the monastery for the adventurous world. Steppenwolf (1927), a European bestseller, was published when defeated Germany had begun to plan for another war. It is the story of Haller, who recognizes in himself the blend of the human and wolfish traits of the completely sterile scholarly project. Hesse won the Nobel Prize in 1946. During the 1960s Hesse became a favorite writer of the counter culture, especially in the United States, though his critical reputation has never equaled his popularity. Hermann Hesse died in 1962.

Sherab Chodzin Kohn has been teaching Buddhism and meditation worldwide since 1973. A close student of the Tibetan meditation master Chogyam Trungpa, he has edited several of Trungpa Rinpoche's books. He lives in Boulder, Colorado.