The Blue Sky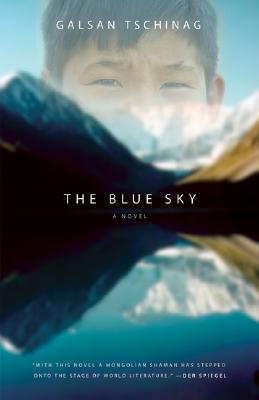 The Blue Sky
Milkweed Editions, Hardcover, 9781571310552, 209pp.
Publication Date: October 1, 2006
* Individual store prices may vary.
Buy at Local Store
Enter your zip code below to purchase from an indie close to you.
or
Buy Here
Description
In the Altai Mountains of northern Mongolia, the nomadic Tuvan people's ancient way of life is colliding with the pervasive influence of modernity. For the young shepherd boy Dshurukuwaa, the confrontation comes in stages. First his older siblings leave the family yurt to attend a distant boarding school, followed by the death of his beloved grandmother and with it, the connection to the tribe's traditions and deep relationship to the land. But the greatest tragedy strikes when his dog all that was left to me" dies after ingesting poison set out by the boy's father to protect the herd from wolves. His despairing questions to the Heavenly Blue Sky are answered only by the silence of the wind.

The first and only member of the Tuvans to use written language to tell stories, Galsan Tschinag chronicles their traditions in this fascinating, bittersweet novel.