End to Panic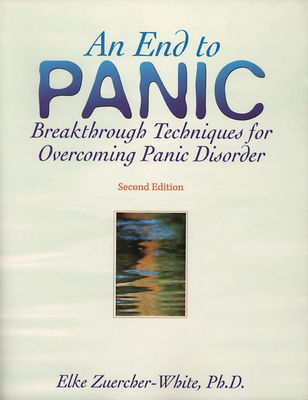 End to Panic
Breakthrough Techniques for Overcoming Panic Disorder
New Harbinger Publications, Paperback, 9781572241138, 218pp.
Publication Date: June 1, 1998
* Individual store prices may vary.
Buy at Local Store
Enter your zip code below to purchase from an indie close to you.
or
Buy Here
Description
A full-blown panic attack can be terrifying-whether it lasts only a few minutes or returns in waves over an hour or longer. Suddenly, you're fighting for breath, your heart races, you feel dizzy............An End to Panic brings together in-depth coverage of the latest treatment strategies in a supportive interactive format that lets readers move forward with confidence, one step at a time. The author explains the physiology of panic attacks. Readers will learn to experience the physical symptoms of panic and overcome the fear associated with them and learn how to cope with stress and conflict in their lives. Since the second edition reflects the updated research and the revised client worksheets that Dr. Zuercher-White incorporated into her 1997 guide for professionals, Treating Panic Disorder and Agoraphobia (see page 26), the new edition can now be used as a client manual with that text. About the Authors Elke Zuercher-White, Ph.D., is a psychologist certified in group psychotherapy by the American Group Psychotherapy Association and in psycho social treatment of panic disorder by Psychosocial Therapeutic Systems. She is a pioneer in the use of group therapy to treat panic disorder and has given numerous addresses and training workshops throughout North and South America. She has been on the staff of the Kaiser-Permanente Medical Group since 1981.