Cancellations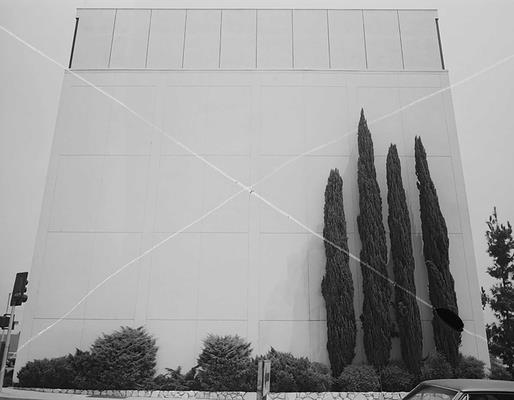 Cancellations
powerHouse Books, Hardcover, 9781576876107, 112pp.
Publication Date: December 11, 2012
* Individual store prices may vary.
Not Currently Available for Direct Purchase
or
Shop Local
Enter your zip code below to purchase from an indie close to you.
Description
Thomas Barrow's Cancellations is a series of photographic prints of desolate spaces—empty lots, construction sites, deserted industrial areas—that all show the presence of mankind without showing a single living human. Compiled in the 70s and 80s, Barrow's beautiful sepia-toned images show their age in their sheer physicality. These are clearly prints, not digital files, evidence of which can be seen in their specked and aged surfaces. And they call further attention to the hands-on process of silver gelatin photography through marks, often an X across the image, carved by Barrow directly onto the negative. Widely exhibited since its compilation, Cancellations will see print for the first time in the form of a beautifully produced artist's book.

At once both a mordant social commentary on the built environment of the American west, and linked to the Process Art movement because of the distressed and defaced nature of the prints, this work calls attention to the photographic negative and the photo print as object—an important subversion in a medium often utilized for its subtle ability to clinically remove any evidence of process from its product, and in the digital age rapidly losing its ties to the physical world.

"Given Barrow's experimental bent, he would not be satisfied with straightforward record-making. And given his predilection for dense, multilayered, interactive works, it is not surprising to find him again testing the medium to see what it will bear and exploring the uneasy balance between the straight mechanically produced image and the interventive hand of man...The marks are akin to graffiti and suggest a repudiation, a tweaking of the subject that recalls Marcel Duchamp's alteration of the Mona Lisa."
—Kathleen McCarthy Gauss, Former Curator of Photography LACMA
About the Author


Geoffrey Batchen is Professor of the History of Photography and Contemporary Art at the City University of New York Graduate Center. He is the author of "Burning with Desire: The Conceptions of Photography" (1999) and "Each Wild Idea: Writing, Photography, History" (2002), both published by the MIT Press.
Praise For Cancellations…
"Cancellations reminds me of The Velvet Underground and Nico: not many people actually heard it (saw it) when it was new, but those that did found themselves inspired to push their art in unexpected directions. Joel-Peter Witkin, Chris McCaw — really anyone who's cut, burned, boiled or scraped a negative — owes Barrow a debt for opening the door ahead of them. If you're at all interested in photography that challenges the f64-style image, Cancellations will leave you satisfied."
—David Ondrik, photo-eye

"Barrow's 'Cancellations' were photographic koans, exquisitely concise meditations on the conditions and conventions of photography."
-Artforum