As Silver Refined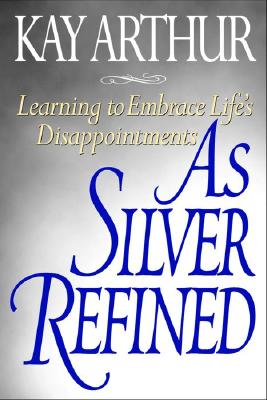 As Silver Refined
Learning to Embrace Life's Disappointments
WaterBrook Press, Paperback, 9781578560646, 288pp.
Publication Date: October 19, 1999
* Individual store prices may vary.
Buy at Local Store
Enter your zip code below to purchase from an indie close to you.
or
Not Currently Available for Direct Purchase
Description
ARE YOU DISAPPOINTED THAT LIFE ISN'T TURNING OUT LIKE YOU PLANNED? HOW DO YOU RESPOND when your husband or wife tramples your emotions? When your boss fires you unexpectedly? When you lose your life's savings? When the child you've loved and prayed for turns his back on you and your values? When disappointments like these smash their way into your life, you may want to scream, "How could God let this happen?"

BUT WHAT IF GOD didn't just "let it happen"? What if the things you call disappointments are really His appointments — events He is using to make you more like Christ? What if He is using your disappointments like flames to melt and burn away the undesirable elements in your life, leaving you pure and radiant — like refined silver?

YOU CAN BE DEFEATED by life's unavoidable disappointments, or you can become stronger because of them. Kay Arthur paints a graphic picture of the dangerous downward spiral of disappointment that can lead to discouragement, depression, or even despair. But you can learn to break that cycle and embrace disappointment with a faith that recognizes the trials of life as tools that God uses to make you — as silver refined — a reflection of His goodness.
About the Author
KAY ARTHUR is perhaps the most well-known woman Bible teacher in America. She is the co-founder of Precepts Ministries. In addition to being the author a number of books, Kay is an internationally known Bible teacher and conference speaker, appearing before tens of thousands yearly. She is also the host of a national radio broadcast. In addition to the impact of her books, Kay Arthur reaches hundreds of thousands of people from a wide variety of denominations each year through Precept Bible Studies held in churches across the U.S. and around the world.