I Love Mondays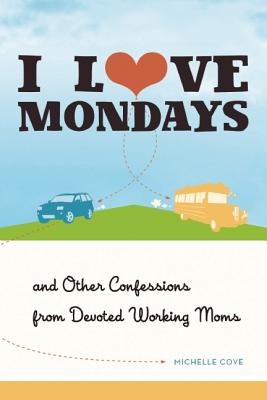 I Love Mondays
And Other Confessions from Devoted Working Moms
Seal Press (CA), Paperback, 9781580054355, 266pp.
Publication Date: October 30, 2012
* Individual store prices may vary.
Buy Now
or
Shop Local
Enter your zip code below to purchase from an indie close to you.
Description
A growing number of women today are fortunate enough to enjoy both parenting and having a meaningful career. These moms look forward to going back to work on Mondays (even if they don t admit it aloud), and many consider their job to be a major part of their identity, not just the daily grind. But because moms who love their jobs and their families feel lucky to have both, they often feel they have no right to complain about the anxieties and stresses of balancing the twowhich inevitably leads to even more anxiety and stress.
In "I Love Mondays, " Michelle Cove shares the most common confessions she hears from working moms. From I m tired of apologizing when I try so hard to please everyone to I stress about falling behind at work when my kid needs extra attention, Cove explores the difficulties faced by working momsand provides real-life anecdotes, helpful new perspectives, and mom-tested strategies for dealing each one. Full of hilariousand humblingstories from women who are trying to have it all, "I Love Mondays" will help working moms everywhere alleviate their anxiety, hone their work-home juggling skills, and boost their confidence in their roles as professionals and as parents.