Otherhood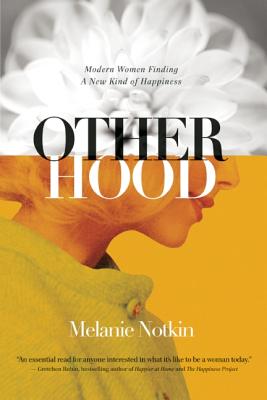 Otherhood
Modern Women Finding a New Kind of Happiness
Seal Press (CA), Hardcover, 9781580055215, 291pp.
Publication Date: February 25, 2014
* Individual store prices may vary.
Buy Now
or
Shop Local
Enter your zip code below to purchase from an indie close to you.
Description
More American women are childless than ever beforenearly half those of childbearing age don t have children. While our society often assumes these women are childfree by choice, that's not always true. In reality, many of them expected to marry and have children, but it simply hasn t happened. Wrongly judged as picky or career-obsessed, they make up the Otherhood, a growing demographic that has gone without definition or visibility until now.
In "Otherhood," author Melanie Notkin reveals her own story as well as the honest, poignant, humorous, and occasionally heartbreaking stories of women in her generationwomen who expected love, marriage, and parenthood, but instead found themselves facing a different reality. She addresses the reasons for this shift, the social and emotional impact it has on our collective culture, and how the new normal will affect our society in the decades to come.
Notkin aims to reassure women that they are not alone and encourages them to find happiness and fulfillment no matter what the future holds. A groundbreaking exploration of an essential contemporary issue, "Otherhood" inspires thought-provoking conversation and gets at the heart of our cultural assumptions about single women and childlessness.

About the Author
Melanie Notkin (a.k.a. Savvy Auntie) is the founder of SavvyAuntie.com and creator of the popular Savvy Auntie lifestyle brand the phenomenon heralded by fabulous kid-friendly women everywhere as a celebration of modern, cosmopolitan aunthood. These PANKs (Professional Aunts No Kids) aren't childless they're childfull! And their love is a gift.
Praise For Otherhood…
"Life doesn't always unfold the way we expect. In this thought-provoking, honest, and often hilarious exploration of 'otherhood,' Melanie Notkin describes the pleasures and pain of coming to grips with the life she actually hasa childfull life, without children of her own. An essential read for anyone interested in what it's like to be a woman today."
Gretchen Rubin, bestselling author of Happier at Home and The Happiness Project

In Otherhood, Melanie Notkin gives a fresh voice to a largely unseen, misunderstood part of the population: the unmarried, childless female. After you read this book, you'll discover she isn't who you thought she was."
Stacy London, Style Expert

In a poignant reported memoir, Otherhood gives voice to a growing, but often hidden segment of society: women who are still waiting for love, marriage and children. With honest humor, Notkin gives the beautiful, bright, talented, single women something no one else does: hope."
Amy Klein, New York Times Motherlode Fertility Diary" columnist

Families aren't what they used to be, but here Melanie Notkin shows that they've recombined, not fallen apart. Otherhood is powerful, not only because it charts an important role for modern women in an age of singles and solos, but also because it's sharp, witty, and insightful. A terrific read."
Eric Klinenberg, author of Going Solo: The Extraordinary Rise and Surprising Appeal of Living Alone

Melanie Notkin has tapped into the deep need we all have for a new language of love. Otherhood is the perfect book for these timeshonest, romping, vulnerable, uplifting. Read it now, because everyone will be talking about it soon."
Bruce Feiler, New York Times columnist and bestselling author of The Secrets of Happy Families

Heartbreaking, insightful and ultimately affirming, Otherhood is Notkin's anguished but undefeated post-feminist battle cry on behalf of childless women of a certain age who refuse to settle for a lesser love."
Jonathan Tropper, bestselling author of This Is Where I Leave You

In Otherhood, Melanie Notkin brilliantly reveals feminism's dirty little secret: the most fabulous women today are not finding love, marriage, or the baby carriage. They are creatingin a way The Feminine Mystique did not predicta new, equally extraordinary kind of happiness."
Karen Lehrman Bloch, author of The Lipstick Proviso: Women, Sex & Power in the Real World

In Otherhood, Melanie Notkin, takes the reader on an intimate and insightful journey of what it's like to be single, never married and childless when apparently no one thinks you should be. She courageously invites us into her intimate world, experiences, and feelings, in a way most close friends wouldn't even do. And in doing so, she beautifully highlights the importance of being authentic and true to yourself, even if your dreams and wishes don't come on cue."
Dr. Robi Ludwig, psychotherapist and TV commentator

Melanie Notkin's Otherhood is empowering and enlightening for a generation of modern women who don't want to settle in order to settle down. This book will resonate not only with single women but also with those who love them."
Andrea Syrtash, author of He's Just Not Your Type (And That's a Good Thing) and Cheat On Your Husband (With Your Husband)

"Otherhood is a timely book offering up valuable guidance on how to feel appreciated and supported while being self-reliant. Melanie Notkin's genuine love for her reader shines through each page. Notkin is a powerful leader for all women as they enter into 'otherhood.'"
Gabrielle Bernstein, New York Times bestselling author of May Cause Miracles

"Any woman who has ever felt bad about not being 'on track' will find hope and inspiration in Notkin's readable, compelling book. The experience is like chatting with an old college friend who hands you a mug of tea and kindly reminds you to stop bitching already and get busy creating and celebrating an authentic awesome life."
Sarah Elizabeth Richards, author of Motherhood, Rescheduled: The New Frontier of Egg Freezing and the Women Who Tried It