Consuming Faith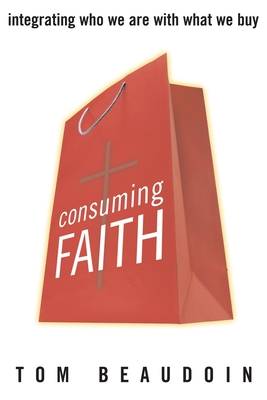 Consuming Faith
Integrating Who We Are with What We Buy
Sheed & Ward, Paperback, 9781580512084, 121pp.
Publication Date: December 12, 2006
* Individual store prices may vary.
Buy Now
or
Shop Local
Enter your zip code below to purchase from an indie close to you.
Description
Americans search for identity through a paradoxical pair of passions: spirituality and consumerism. On the one hand, we participate in religion or practice spirituality and on the other hand we are keen consumers. But, as Tom Beaudoin's Consuming Faith makes clear, if we truly seek to put our spirituality into practice, we must integrate who we are with what we buy. How are we linked to the rest of the world through our purchases? What does faith have to do with what we buy? With a new updated preface by the author, this paperback edition invites us to think about how our purchases affect who we are as individuals and as members of a global community.
About the Author
Tom Beaudoin is associate professor of theology at Fordham University, specializing in practical theology. His books include "Witness to Dispossession: The Vocation of a Postmodern Theologian; Consuming Faith: Integrating Who We Are with What We Buy;" and "Virtual Faith: The Irreverent Spiritual Faith of Generation X". He has given nearly 200 papers, lectures, or presentations on religion and culture over the last thirteen years. He has been playing bass in rock bands since 1986 and directs the Rock and Theology Project for Liturgical Press (www.rockandtheology.com).