Totem Magic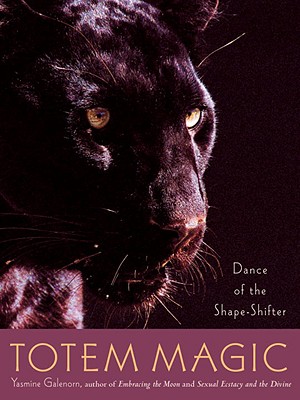 Totem Magic
Dance of the Shape-Shifter
Crossing Press, Paperback, 9781580911160, 216pp.
Publication Date: May 7, 2004
* Individual store prices may vary.
Buy at Local Store
Enter your zip code below to purchase from an indie close to you.
or
Not Currently Available for Direct Purchase
Description
"Inside of each of us an animal lies in wait, ready to be revealed and explored. As humans we share the earth with many magnificent creatures, and through Pagan magic we can connect with the animal kingdom and with our individual animal spirits, or totems. In TOTEM MAGIC, author Yasmine Galenorn-whose soul is part panther, boa, and peacock-shows you how to uncover the animal spirits who guide and guard you in your life'-'s journey. Drawing on Pagan shamanism, she offers guidelines, spellwork, and rituals for connecting with your totems for strength, protection, and empowerment. Through the ancient mystical practice of totem magic, you can discover your animal within while exploring new, exciting paths in your spiritual development.
About the Author
Yasmine Galenorn knows the Tarot. She has been a professional Tarot reader for ten years and has practiced the Craft since 1980, studying intensively both as a solitary and with others. As a Priestess of Mielikki and Tapio, she has led numerous public and private rituals. Furthermore, she is a multi-talented author, and public speaker, currently residing in Washington with her cats and husband Samwise.

Galenorn holds a degree in Theatrical Management and Creative Writing and has a background in the performing arts. In addition, she has authored several books on the subjects of witchcraft and magic. Including, Trancing the Witch's Wheel, Embracing the Moon, and Dancing With the Sun--all of which have been Llewellyn titles. She also served as key note speaker for a memorial honoring those killed during the Salem Witch Trials and has also appeared on several radio and television shows in the Washington area.




Praise For Totem Magic…
Includes spells for discovering your totem spirits, rituals for connecting with your totems, and a section of resources for further information on totem magic. Speaks to a growing interest in Pagan and shamanic wisdom, traditions, and practices."