Karmic Healing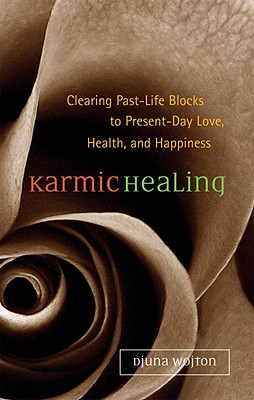 Karmic Healing
Clearing Past Life Blocks to Present Day Love, Health, and Happiness
Crossing Press, Hardcover, 9781580911788, 222pp.
Publication Date: June 1, 2006
* Individual store prices may vary.
Not Currently Available for Direct Purchase
or
Shop Local
Enter your zip code below to purchase from an indie close to you.
Description
Whether it''s a challenging childhood, a problematic boss, or a failed relationship, we all have our baggage. Unresolved issues can manifest as pain or illness as well as blocks to personal fulfillment and accomplishment. Often, these issues are karmic carryovers from other lifetimes. It is part of our soul''s mission to heal them in order to grow.In KARMIC HEALING, hypnotherapist Djuna Wojton outlines a four-step plan for recognizing karmic patterns to heal the body, mind, and spirit and truly live in the present. Drawing on more than twenty years of experience in past-life therapy, she provides detailed strategies for fine-tuning your psychic senses, retrieving past-life baggage, clearing karmic clutter, healing family and romantic relationships, and undertaking a spiritual makeover. Going beyond standard regression therapy, she explains how to resolve past-life issues using a variety of holistic treatments, including visualization, meditation, flower essences, yoga postures, tarot cards, collages, drawing, and more. Djuna also shares inspiring stories from her clients who have overcome addiction, physical pain, nightmares, anxiety, marital problems, and other karmic blocks.Using the techniques of karmic healing, you'?ll learn to recognize and overcome destructive emotional patterns and self-defeating attitudes to gain clarity, achieve goals, improve relationships, and align with your greater purpose.
About the Author
Djuna Wojton (Philadelphia, Pennsylvania) is the director of Djunaverse Center for Healing Arts. The author of Karmic Healing (Crossing Press/Ten Speed 2006), Wojton lectures throughout the greater Delaware Valley and produces television programs on the healing arts for MIND-TV, which reaches nearly six million people daily via broadcast television, mindtv.org, and phillycam.org. She also contributes holistic programs to Bridging Heaven and Earth and the Djunaverse YouTube channel. Wojton gives weekly video astrology forecasts on oranum.com.
Praise For Karmic Healing…
KARMIC HEALING gives us imaginative access to our past lives and thereby an approach to releasing the pathological imprints we experienced there, and a way to explore the possibilities for spiritual growth that our higher mind calls us toward. A beautiful and useful tool for activating our inner visionary worlds.-Alex Grey, artist and author of Sacred Mirrors and The Mission of Art"Energy healing at its finest is displayed in Djuna Wojton's clear and comprehensive manual for mending karmic wounds and clearing centuries of family karmic patterns. Dare to try the trances and exercises and be prepared for the stupendously health-promoting results."-Susun S. Weed, author of Wise Woman Herbals