Fifty Reasons Why Jesus Came to Die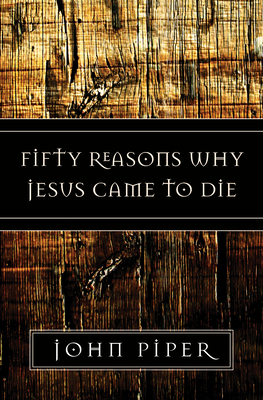 Fifty Reasons Why Jesus Came to Die
Crossway Books, Paperback, 9781581347883, 127pp.
Publication Date: January 27, 2006
* Individual store prices may vary.
Buy Now
or
Shop Local
Enter your zip code below to purchase from an indie close to you.
Description
The most important questions anyone can ask are: Why was Jesus Christ crucified? Why did he suffer so much? What has this to do with me? Finally, who sent him to his death? The answer to the last question is that God did. Jesus was God's Son. The suffering was unsurpassed, but the whole message of the Bible leads to this answer.
The central issue of Jesus' death is not the cause, but the meaning. That is what this book is about. John Piper has gathered from the New Testament fifty reasons in answer to the most important question that each of us must face: What did God achieve for sinners like us in sending his Son to die?
About the Author
John Piper, the preaching pastor of Bethlehem Baptist Church in Minneapolis since 1980, is the author of numerous books" "and a senior writer for "World "magazine,"" He received his doctorate in theology from the University of Munich and taught biblical studies for six years at Bethel College, St. Paul, before becoming a pastor. He and his wife, Noel, have four sons and one daughter.