Schott's Sporting, Gaming, and Idling Miscellany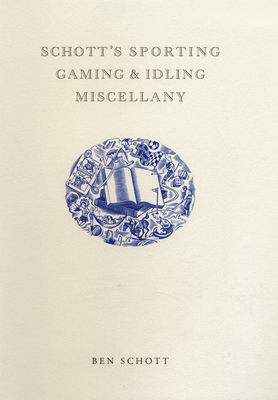 Schott's Sporting, Gaming, and Idling Miscellany
Bloomsbury USA, Hardcover, 9781582344065, 160pp.
Publication Date: October 13, 2005
* Individual store prices may vary.
Not Currently Available for Direct Purchase
or
Shop Local
Enter your zip code below to purchase from an indie close to you.
Description
From the author of the international bestsellers "Schott's Original Miscellany" and "Schott's Food and Drink Miscellany" comes the third and most playful installment in the series: a miscellanist's wisdom from the worlds of sports, games, and idling.
What other sporting book will explain the rules of elephant polo; the perils of the Cresta Run; the link between crosswords and the devil; the story behind the Nike "swoosh"; or why surfing is the "Sport of Kings" (in Hawaii)? Which other volume will list the seven deadly sins of golf; the secrets of Houdini's Code; or the myriad personalities of the Pac-Man ghosts? Where else will you stumble across an account of Evel Kneival's broken bones, a detailing of Mike Tyson's tattoos, the nicknames for classic poker-hands, or every sporting ailment from jogger's nipple to housemaid's knee?
You don't have to be a sports fanatic to enjoy this irresistible volume of factual odds and ends. "Schott's Sporting, Gaming, and Idling Miscellany" scores big with its fascinating hodge-podge of sports- and activity-related trivia.
About the Author
Ben Schott is the author of the international bestsellers Schott's Original Miscellany and Schott's Food and Drink Miscellany, which have sold collectively almost two million copies worldwide. A photographer, designer, and miscellanist, he lives in London and divides his time between Highgate and the British Library.