Trigger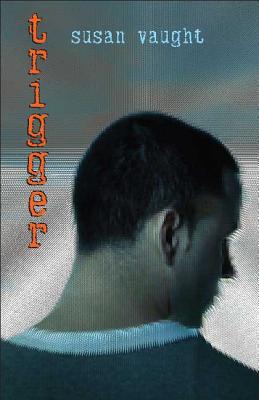 Trigger
Bloomsbury Publishing PLC, Hardcover, 9781582349206, 292pp.
Publication Date: August 22, 2006
* Individual store prices may vary.
Buy Now
or
Shop Local
Enter your zip code below to purchase from an indie close to you.
Description
Jersey Hatch can't remember if he rammed the car into his parents' house.
He can't remember why his best friend won't speak to him.
He can't remember the right words to have a real conversation.
And he can't remember why he tried to shoot his own head off.

Broken in both mind and body, Jersey must piece his life back together, step by painful step. He must re-learn to tie his own shoelaces. He must somehow pass Algebra and graduate high school. And he must try to repair old friendships as severed as the connection between his brain and his once-athletic body.
With a compelling and unique literary voice Susan Vaught thrusts readers directly into the bitterly funny head of Jersey Hatch as he navigates his own damaged existence, and as he tries to answer the question not just why he wanted to end his very good life, but whether he can stop himself from trying to end it again.
An eye-opening story that expertly navigates the triumph of family, the depths of despair, and the humor of the most mundane details of life.
About the Author
Susan Vaught is the author of thirteen books for teens. She is most known for her realistic, issue-driven fiction like "Trigger" and "My Big Fat Manifesto", but she also is a great lover of fantasy who has published some speculative fiction and hopes to do more. She s also written numerous books for adults under pseudonyms. In her day job, she s a prominent neuropsychologist specializing in mental retardation and head injury survivors, and an administrator in a state mental hospital in Kentucky. In her personal life, she s a mother of two adult children (she cowrote two of her fantasy novels with her son, JB) and lives on a farm with her wife, son, and numerous cats, dogs, and fowl, including one parrot.