The Merry Recluse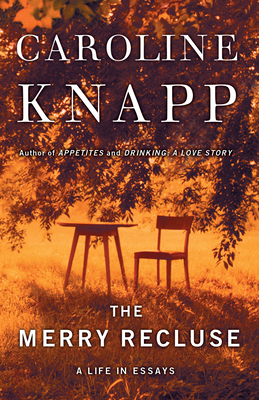 The Merry Recluse
A Life in Essays
Counterpoint LLC, Hardcover, 9781582433134, 292pp.
Publication Date: April 2004
* Individual store prices may vary.
Shop Local
Enter your zip code below to find indies closest to you.
Description
Caroline Knapp's was one of this country's most intelligent, graceful, and humorous voices in memoir. Her readers are known not just for their number, but for their intense connection to her work. In Drinking: A Love Story, she homed in on the often unspeakable fears and longings that led to her alcoholism and back again. In Pack of Two, she trained her eye on the bonds between humans and animals. And in Appetites: Why Women Want, she brought her rigorous scrutiny to the ways in which culture shapes a woman's body and her hunger.Now, with The Merry Recluse: A Life in Essays, Knapp shows us that her vision through a wider lens is as brilliant as through a narrow one. This collection of essays spanning fifteen years paints the fullest picture of this wonderful writer that we've yet seen, but it's also a remarkably full portrait of a writing life, showing how the same themes can engage--and expand--a writer over a lifetime. Here are her major preoccupations, with work and love, with growth and loss, with distance and intimacy. Solitude, shyness, cereal for dinner, the fine line between boredom and lust, why women ask stupid questions, mastering the art of healthful self-deception--subjects that are universally poignant while charming, funny, and incisive--are explored in both long, thoughtful pieces and light, hilarious essays.
About the Author
Caroline Knapp's previous book, Drinking: A Love Story, was published in 1996. She is a contributor at New Woman magazine and a regular columnist at The Boston Phoenix, and her work has appeared in Mademoiselle, The New York Times, and numerous international magazines. She is also the author of Alice K's Guide to Life.