Architecture of the Novel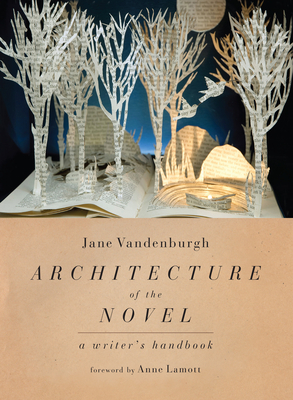 Architecture of the Novel
A Writer's Handbook
Counterpoint LLC, Paperback, 9781582435978, 317pp.
Publication Date: August 17, 2010
* Individual store prices may vary.
Buy Now
or
Shop Local
Enter your zip code below to purchase from an indie close to you.
Description
Jane Vandenburgh, the author of two highly acclaimed novels and a recent memoir, offers aspiring writers the tools to create powerful and unique novels filled not only with good writing but also dynamic storytelling.
Architecture of the Novel is an ambitious blueprint for writers, one that reveals the underlying machinery that propels a plot that is dynamic, coherent, and interesting.
Architecture of the Novel derives from the many years Vandenburgh has spent teaching the craft of fiction writing. Her method points to the elemental nature of narrative: A story consists of its events, which are told in scenes. These scenes naturally place themselves along the arc of the story in an order that provides suspense and mystery, drawing characters toward the inevitability of their fictive destinies.
Profoundly practical yet encouraging to writers at all levels, Architecture of the Novel offers the maps and mechanics to successfully guide writers toward the story that must be told.
About the Author
Jane Vandenburgh, a novelist, teacher, and journalist, is the author of Failure to Zigzag and The Physics of Sunset. She lives in Point Richmond, California.

Anne Lamott is the author of six novels including, Hard Laughter, Rosie, Joe Jones, All New People, and Crooked Little Heart, as well as three best-selling books of non-fiction, Operating Instructions, Bird by Bird: Some Instructions on Writing and Life, and Traveling Mercies. Anne Lamott has been honored with a Guggenheim Fellowship, and she has taught at UC Davis, as well as at writing conferences across the country. Lamott's biweekly Salon Magazine online diary Word by Word was voted The Best of the Web by Time magazine. Filmmaker Freida Mock (who won an Academy Award for her documentary on Maya Lin) has made a documentary on Anne Lamott, Bird by Bird with Annie (1999). Her latest novel is The New York Times bestseller, Blue Shoe.