Iraq, Inc.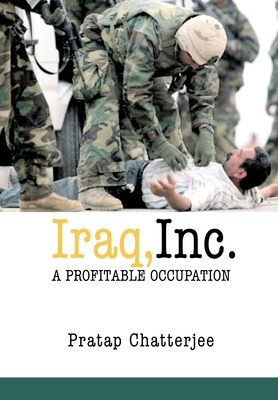 Iraq, Inc.
A Profitable Occupation
Seven Stories Press, Paperback, 9781583226674, 247pp.
Publication Date: November 2, 2004
* Individual store prices may vary.
Buy at Local Store
Enter your zip code below to purchase from an indie close to you.
or
Not Currently Available for Direct Purchase
Description
More than one year after the "fall of Baghdad," the reconstruction of Iraq was failing terribly. Ordinary Iraqis waited in line for basic necessities like clean water and fuel, while the number of civilians and soldiers killed escalated in tandem with the billions of U.S. tax dollars spent. In Iraq, Inc.: A Profitable Occupation, Pratap Chatterjee delivers an on-the-ground account of the occupation business, exposing private contractors as the only winners in this war.
Chatterjee examines the big failings and even bigger swindles of Iraq's corporate managers, from the dangerous follies of an out-of-touch government-in-exile to the unchecked price gouging by Cheney's successors at Halliburton. In Iraq, Inc. Chatterjee contrasts the employment boom of mercenaries--more than 20,000 soldiers of fortune from apartheid-era South Africa, Pinochet's Chile, and elsewhere in Iraq--with the crowds of unemployed locals ripe for recruitment to the resistance.
Drawing on years of research and first-hand experience in the region including his live reporting from post-invasion Iraq as he traveled around the country first in December 2003 when Saddam Hussein was captured and in April 2004 during the height of the siege of Fallujah, Chatterjee brings us the dilapidated hospitals, looted ministries, and guarded corporate enclaves that mark the plunderous road to America's free Iraq.
About the Author
Pratap Chatterjee is an investigative environmental writer with more than 17 years of journalistic experience. He is vice-chair of the board of the Asian Pacific Environmental Network, an Environmental Commissioner for the City of Berkeley and a community advisor to KQED in San Francisco. He served as Global Environmental Editor for Inter Press Service for three years.