The Tongue's Blood Does Not Run Dry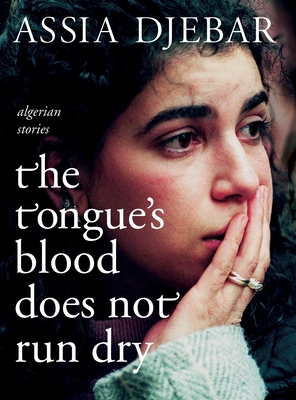 The Tongue's Blood Does Not Run Dry
Algerian Stories
Seven Stories Press, Paperback, 9781583227879, 219pp.
Publication Date: January 1, 2010
* Individual store prices may vary.
Buy Now
or
Shop Local
Enter your zip code below to purchase from an indie close to you.
Description
What happens when catastrophe becomes an everyday occurrence? Each of the seven stories in Assia Djebar's The Tongue's Blood Does Not Run Dry reaches into the void where normal and impossible realities coexist. All the stories were written in 1995 and 1996—a time when, by official accounts, some two hundred thousand Algerians were killed in Islamist assassinations and government army reprisals. Each story grew from a real conversation on the streets of Paris between the author and fellow Algerians about what was happening in their native land.
Contemporary events are joined on the page by classical themes in Arab literature, whether in the form of Berber texts sung by the women of the Mzab or the tales from The Book of One Thousand and One Nights. The Tongue's Blood Does Not Run Dry beautifully explores the conflicting realities of the role of women in the Arab world. With renowned and unparalleled skill, Assia Djebar gives voice to her longing for a world she has put behind her.
About the Author
Assia Djebar is considered as a major woman writer in Maghreb. By the time she was thirty, she had written four novels in French. In 1962, she abandoned fiction writing in French and devoted herself the teaching history at the University of Algiers. During the ensuing twelve years, she tried to tackle the problem of the transition from writing in French to writing in Arabic. She found a partial solution to this problem in the cinema with her film La Nouba des femmes du Mont Chenoua, which was awarded the Critic's Prize at the Venice Biennal 1979. In 1980 Assia published a volume of short stories dealing with the lives of contemporary urban Algerian women: Femmes d'Alger dans leur appartemen. Assia Djebar's work has been known to the English reader primarily through the translation of her first novel La Soif (1957) under the title of The Mischief. L'amour, la fantasia, translated as Fantasia: an Algerian Cavalcade was published in 1985.