The Mystery of the Serpent Mound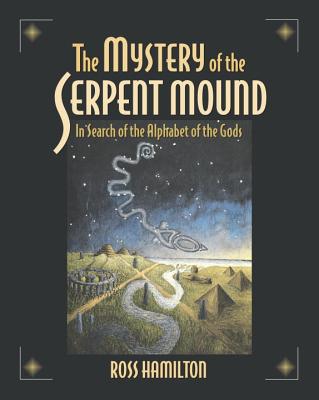 The Mystery of the Serpent Mound
Frog in Well, Paperback, 9781583940037, 221pp.
Publication Date: May 2001
* Individual store prices may vary.
Buy Now
or
Shop Local
Enter your zip code below to purchase from an indie close to you.
Description
The mysterious Serpent Mound in the Ohio Valley is a masterpiece of prehistoric architecture. Its enormous size alone inspires awe and reverence. Even deeper meanings may be hidden in the dimensions and lost functions of this ancient religious structure. Researcher Ross Hamilton has uncovered multiple layers of secrets hidden within the earthworks of the Serpent Mound, and his discoveries contribute to a new understanding of prehistoric spiritual science and engineering.
About the Author
Ross Hamilton is associate professor of English at Barnard College, Columbia University.
Praise For The Mystery of the Serpent Mound…
"An extraordinary book! Ross Hamilton's discoveries and revelations in Mystery of the Serpent Mound kick open the door to an amazing reevaluation of what we call the "New World." Excellent reading!"
—Jeff Rense, popular talk show host of "The Jeff Rense Show" on national radio and the internet

"The earthen enigma that is Ohio's Great Serpent Mound provokes our curiosity and challenges our imagination, as is the case with mysterious ancient monuments everywhere. In this book, Ross Hamilton takes full advantage of that provocation, and with sincerity and care explores possible interpretations of the monument. In the process, he collects together what is probably the single-source assembly of information on it—what is actually known about it together with what its meaning might be. The archeoastronomical aspects are particularly noteworthy."
—Paul Devereux, lecturer, author of The Illustrated Encyclopedia of Ancient Earth Mysteries and Places of Power