Vital Signs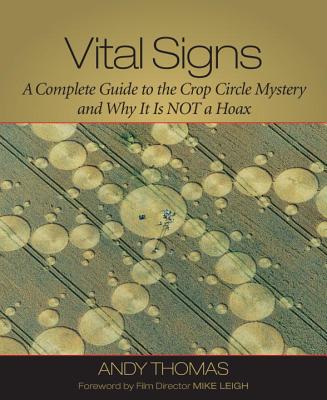 Vital Signs
A Complete Guide to the Crop Circle Mystery and Why It is Not a Hoax
Frog in Well, Paperback, 9781583940693, 192pp.
Publication Date: December 16, 2002
* Individual store prices may vary.
Buy Now
or
Shop Local
Enter your zip code below to purchase from an indie close to you.
Description
Crop circles, those beautiful and complex patterns that are visible from the air in fields around the world, have long fascinated the public, media, and scientific community. Vital Signs is a comprehensive guide for newcomers to these puzzling patterns and an essential history for those who are already intrigued. Illustrated with hundreds of full-color and black-and-white photos, this chronological and photographic history is an accessible discussion of the various crop circle theories, physical and statistical evidence, and the surprising effects these formations have had on observers and researchers.
About the Author


Mark Leigh is the author/co-author of 38 published humour and trivia books including the best selling How To Be A Complete Bastard & Pets With Tourettes. Mark lives in Surrey with his family and his teddy bear, Siegfried. He has worked with Rolf Harris, Chris Tarrant, Des Lynam, Julian Clary, Jeremy Beadle, and even Roy Chubby Brown. When not writing he works in advertising and relaxes by playing bass in his Death Metal Band, 'Blunt Force Trauma'.www.mark-leigh.com
Praise For Vital Signs…
"...these beautiful and joyous creations not only transcend our ordinary understanding of the material world, but confront our sense of the spiritual, too. To learn about the formations is remarkable enough, but to see and enter and savor them is truly awesome…poised as we are on the brink of ever more mind-blowing formations and hidden messages, it is a blessing that we have a guide as inspired as Andy Thomas."
—from the Foreword by Mike Leigh

"One of the best books on crop circles to emerge in years...Highly recommended."
—UFO Magazine