The Dragon and the Tiger, Volume 1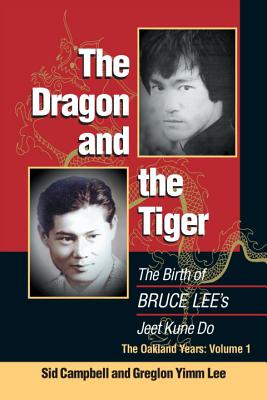 The Dragon and the Tiger, Volume 1
The Birth of Bruce Lee's Jeet Kune Do
Blue Snake Books, Paperback, 9781583940891, 288pp.
Publication Date: October 24, 2003
* Individual store prices may vary.
Buy Now
or
Shop Local
Enter your zip code below to purchase from an indie close to you.
Description
In 1962 author Greglon Lee's father, martial arts expert James Yimm Lee, joined forces with the future superstar Bruce Lee (1940-1973) to form the Jun Fan Gung-fu Institute, now considered the birthplace of Jeet Kune Do. Their relationship was crucial in Lee's progression from unknown student to celebrated master, shaping Lee's ideology and outlook on the martial arts for years to come. Using extensive interviews with dozens of Bruce's students and contemporaries as well as anecdotes based on rare documents and family history, the authors present an engaging picture of Bruce Lee as an extraordinarily talented young man who was also a warm and caring person. This insider's look at Bruce Lee's formative years also outlines the development of Lee's legendary skills between 1962 and 1965, an era previously unchronicled.
About the Author


Sid Campbell is a leading authority on traditional Okinawan and Japanese martial arts and holds a 10th degree black belt in shorin-ryu karate. He is an artist, lecturer, inventor, scriptwriter, and World Martial Art Masters Association Hall of Fame inductee. He also supervises over 48 shorin-ryu branch schools around the world and had the opportunity to share martial arts knowledge with both Bruce Lee and James Yimm Lee when they visited his dojo in Oakland, California in the late 1960's.