Taijiquan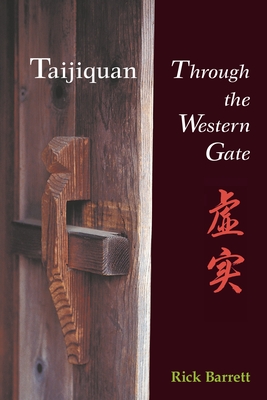 Taijiquan
Through the Western Gate
Frog, Paperback, 9781583941393, 265pp.
Publication Date: January 26, 2006
* Individual store prices may vary.
Buy at Local Store
Enter your zip code below to purchase from an indie close to you.
or
Not Currently Available for Direct Purchase
Description
Written specifically for the Western practitioner, "Taijiquan: Through the Western Gate" blends modern science and philosophy with the traditional wisdoms--drawn from classic t'ai chi literature--that underlie Chinese martial arts. Author Rick Barrett authoritatively describes a wide range of movements, practices, and positions in the context of such topics as being in the zone, effortless power and force versus power, the whole-body energetic connection, instant meditation, and energetic coherence. Step-by-step exercises help make this sometimes daunting discipline simple and accessible.
About the Author
Rick Barrett was born in Franklin, Pennsylvania in 1951, the second of eight children to Dick and Phyllis Barrett. He has been studying Chinese internal martial arts for thirty-five years and teaching for twenty-five. He won several U.S. national championships in t'ai chi ch'uan push hands, plus the Unlimited weight class at the United World Kung-fu/ Wushu Championships in Orlando (1997). Besides t'ai chi, his internal martial arts include luoxuanzhang, xingyiquan, baguazhang, and yiquan. Rick practices Polarity Therapy and other forms of energy medicine at his Greenwich Village office in New York. In his healing practice he seeks to empower the individual to true healing: a return to wholeness and full participation in life. At various times he can be found on the public tennis courts of Staten Island, walking his dog Faolan, or plugging in his Les Paul. His annual Tai Chi Alchemy retreat in Sedona, Arizona explores the possibilities of a Love-based Martial Art. For more information on programs, sessions, or to have Rick speak to your group, contact rb@rickbarrett.net and visit rickbarrett.net.