The Complete Guide to Northern Praying Mantis Kung Fu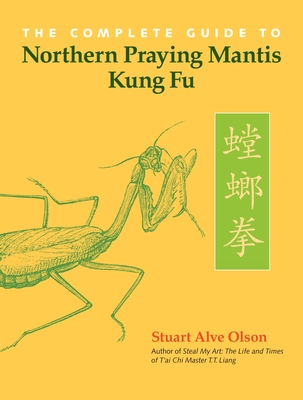 The Complete Guide to Northern Praying Mantis Kung Fu
Blue Snake Books, Paperback, 9781583942406, 163pp.
Publication Date: January 19, 2010
* Individual store prices may vary.
Buy at Local Store
Enter your zip code below to purchase from an indie close to you.
or
Buy Here
Description
Developed by Wang Lang over 300 years ago, Praying Mantis Kung Fu is the only martial art based on the fighting skills of an insect. This fascinating system utilizes swift, methodical movements for defense and offense, and is well respected as an art that helps practitioners develop great strength and perseverance. The Complete Guide to Northern Praying Mantis Kung Fu provides an in-depth look at the history and practice of this remarkable martial art. Author Stuart Alve Olson, a student of T. T. Liang, draws on the lineages of Masters Feng Huan-I and Wang Han-Fon, but includes detailed description of all major schools, styles, and lineages. The first half of the book focuses on tactics and theory; the second half contains step-by-step descriptions of the fundamental Praying Mantis stances, exercises, footwork, and kicks, clearly illustrated by more than 200 photographs. What sets this book apart from other works on Praying Mantis is its philosophical depth; author Olson gives a clear account of the development of the art and the Taoist principles from which it arose. This book provides the basis for not only mastering the martial art of Praying Mantis Kung Fu but also mastering oneself—the true goal of all martial arts.
About the Author
Stuart Alve Olson has been a practicing Taoist for over 30 years and has studied with the famous Taoist master T. T. Liang (1900-2002). He lectures throughout the world and lives in the San Francisco Bay Area.