Gringos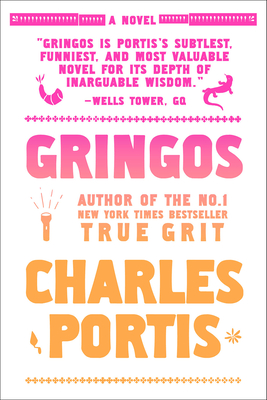 Gringos
Overlook Press, Paperback, 9781585670932, 269pp.
Publication Date: May 1, 2000
* Individual store prices may vary.
Buy Now
or
Shop Local
Enter your zip code below to purchase from an indie close to you.
Description
Jimmy Burns is an expatriate American living in Mexico who has an uncommonly astute eye for the absurd little details that comprise your average American. For a time, Jimmy spent his days unearthing pre-Colombian artifacts. Now he makes a living doing small trucking jobs and helping out with the occasional missing person situation whatever it takes to remain the very picture of an American idler in Mexico, right down to the grass-green golfing trousers. But when Jimmy's laid-back lifestyle is seriously imposed upon by a ninety-pound stalker called Louise, a sudden wave of hippies (led by a murderous ex-con guru) in search of psychic happenings, and a group of archaeologists who are unearthing (illegally) Mayan tombs, his simple South-of-the-Border existence faces a clear and present danger.
About the Author
Charles Portis lives in Arkansas, where he was born and educated. He served in the Marine Corps during the Korean War, was the London bureau chief of the New York Herald-Tribune, and was a writer for The New Yorker.