Gormenghast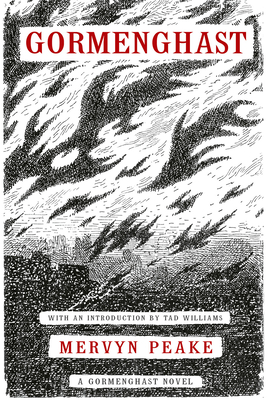 Gormenghast
Overlook Press, Paperback, 9781585679454, 409pp.
Publication Date: October 30, 2007
* Individual store prices may vary.
Buy at Local Store
Enter your zip code below to purchase from an indie close to you.
or
Not Currently Available for Direct Purchase
Description
Gothic labyrinth of roofs and turrets, cloisters and corridors, stairwells and dungeons, it is also the cobwebbed kingdom of Byzantine government and age-old rituals, a world primed to implode beneath the weight of centuries of intrigue, treachery, and death. Steerpike, who began his climb across the roofs when Titus was born, is now ascending the spiral stairacse to the heart of the castle, and in his wake lie imprisonment, manipulation, and murder. Gormenghast is the second volume in Mervyn Peake's widely acclaimed trilogy, but it is much more than a sequel to Titus Groan--it is an enrichment and deepening of that book. And back in single volumes for the first time in years, a new generation of fantasy fans will grow to love this tour de force that ranks as one of the twentieth century's most remarkable feats of imaginative writing.
About the Author
Mervyn Peake (1911-1968) wrote plays, painted, as well as being poet, illustrator, short-story writer, and designer of theatrical costumes, as well as a novelist. Among his many books are the Gormenghast novels, Titus Groan, Gormenghast, and Titus Alone.

Tad Williams is the New York Times bestselling author of some fourteen books for adults, which have been translated into twenty-three languages and sell worldwide. Among his bestsellers are The Dragonbone Chair, The Otherland Cycle, and Shadowmarch. Deborah Beale was a longtime editor of books for adults and children in her native London before she began her career as a writer. This is the first book Tad and Deborah have written together. They live with their children in the San Francisco Bay Area in California, with far more cats, dogs, reptiles, pet ants, and banana slugs than they can count.