Holy Men and Women from the Middle Ages and Beyond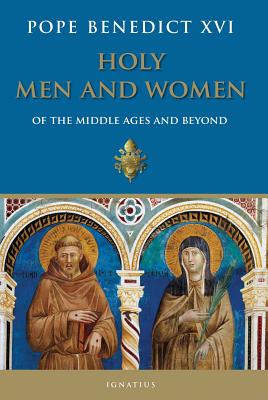 Holy Men and Women from the Middle Ages and Beyond
Ignatius Press, Hardcover, 9781586176204, 243pp.
Publication Date: March 1, 2012
* Individual store prices may vary.
Buy at Local Store
Enter your zip code below to purchase from an indie close to you.
or
Buy Here
Description
Pope Benedict XVI continues his exploration of the greatest teachers and role models in the history of the Church with these sketches of twenty-six men and women from the Middle Ages and beyond. From the start of his pontificate, the Pope has used his Wednesday audiences to present the timeless wisdom that has been expressed in the writings and lives of holy men and women down through the ages. He began with the Apostles and then moved to the Fathers of the Church. Next he presented the great Christian teachers of the late Roman Empire and the early Middle Ages. In this volume, he picks up the thread in the high Middle Ages with the inspirational St. Francis and St. Dominic, followed by some of the men and women they profoundly influenced, such as Clare, Bonaventure, and Thomas Aquinas. The collection goes beyond the Middle Ages and includes some Counter-Reformation saints, for example, Teresa of Avila, John of the Cross, and Robert Bellarmine. It concludes with a very popular saint closer to our own times who was made a Doctor of the Church by Pope John Paul II: Therese of Lisieux. The theme that unites these men and women across time is the constant need of the Church for renewal. In every generation, God raises up holy ones who challenge Christians to live as they ought--as true disciples of Christ.
About the Author
On April 19, 2005, CARDINAL JOSEPH RATZINGER was elected POPE BENEDICT XVI and became the 264th successor to Peter as the "Vicar of Jesus Christ." He may well be the most accomplished theologian to be elected Pope in modern times. Beginning in 1981 he spent over 20 years as the Prefect of the Congregation for the Doctrine of the Faith, a role often depicted as the "defender of the faith." Cardinal Ratzinger was also President of the Pontifical Biblical Commission and of the Preparatory Commission that codified the new "Catechism of the Catholic Church," published in 1994.