Apologetics Study Bible for Students-HCSB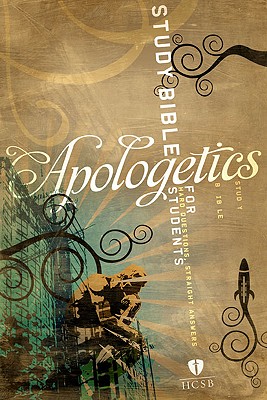 Apologetics Study Bible for Students-HCSB
Hard Questions, Straight Answers
Holman Bibles, Paperback, 9781586404956, 1408pp.
Publication Date: February 2010
* Individual store prices may vary.
Not Currently Available for Direct Purchase
or
Shop Local
Enter your zip code below to purchase from an indie close to you.
Description
Like the acclaimed "Apologetics Study Bible "that has sold 115,000+ copies, the "Apologetics Study Bible for Students "will anchor younger Christians in the truths of Scripture by equipping them with thoughtful and practical responses for whenever the core issues of their faith and life are challenged.
Multiple research studies have shown that spiritual focus often weakens among teenagers as they head into the attention-dividing realm of young adulthood. Up to 66% of them leave church altogether. The "Apologetics Study Bible for Students "works against that trend by helping this audience begin to better articulate its beliefs. In addition to the complete HCSB text and dozens of articles collected from today's most popular youth leaders, including general editor Sean McDowell, this new study Bible also includes:
Two-color design-intensive layout on every page for the visual generation
Sixty Twisted Scriptures explanations
Fifty Bones & Dirt entries (archaeology meets apologetics)
Fifty Notable Quotes
Twenty-five Tactics against common anti-Christian arguments
Twenty Personal Stories of how God has worked in real lives
Twenty Top Five lists to help remember key apologetics topics.
About the Author
A popular speaker at schools, churches, and conferences, focuses on helping young people think critically about key moral issues. He is a highschool teacher, holds advanced degrees in philosophy and theology, and has compiled "Josh McDowell's Youth Ministry Handbook" and authored "Ethix: Being Bold in a Whatever World" and co-authored "Understanding Intelligent Design" along with William A. Dembski and "The Credible Resurrection" with Josh McDowell (Gospel Light, 2008).
He is currently the general editor for The "Apologetics Study Bible for Teens". Sean has also contributed to "YouthWorker Journal, Decision Magazine, the Christian Research Journal, " and writes regular columns for www.planetwisdom.com and www.christianworldviewnetwork.com.