Monk Habits for Everyday People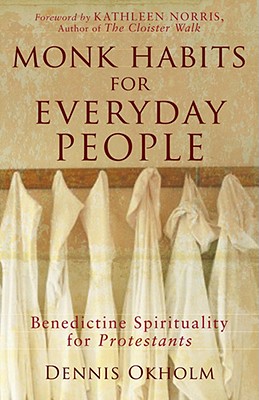 Monk Habits for Everyday People
Benedictine Spirituality for Protestants
Brazos Press, Paperback, 9781587431852, 144pp.
Publication Date: December 2007
* Individual store prices may vary.
Shop Local
Enter your zip code below to find indies closest to you.
Description
In their zeal for reform, early Protestant leaders tended to throw out Saint Benedict with the holy water. That is a mistake, writes Dennis Okholm, in "Monk Habits for Everyday People." While on retreat in a Benedictine abbey, the author, a professor who was raised as a Pentecostal and a Baptist, observed how the meditative and ordered life of a monk lifted Jesus' teachings off the printed page and put them into daily practice. Vital aspects of devotion, humility, obedience, hospitality, and evangelism took on new clarity and meaning. Paralleling that experience, Okholm guides the reader on a focused and instructive journey that can revitalize the devotional life of any Christian who wants to slow down and dig deeper.
About the Author
Okholm (Ph.D., Princeton Theological Seminary) teaches in the department of theology and philosophy at Haggard School of Theology, Azusa Pacific University. Previously he was associate professor of theology at Wheaton College in Wheaton, Illinois. He is also an ordained minister in the Presbyterian Church (USA), and an oblate of a Benedictine monastery (Blue Cloud Abbey, SD). He has coauthored and coedited several books, including two collections of papers presented at the annual Wheaton Theology Conference andWelcome to the Family: An Introduction to Evangelical Christianity (all in partnership with Timothy R. Phillips).