The Published Writings of Wilbur and Orville Wright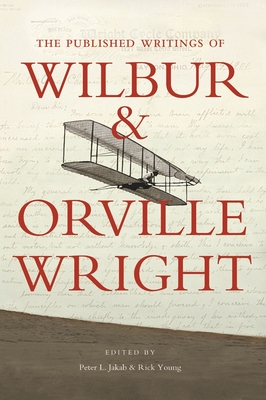 The Published Writings of Wilbur and Orville Wright
Smithsonian Books, Paperback, 9781588341426, 368pp.
Publication Date: June 2004
* Individual store prices may vary.
Shop Local
Enter your zip code below to find indies closest to you.
Description
For the first time, nearly seventy of Wilbur and Orville Wright's published writings are brought together in a single, annotated reference. Spanning the decades from the brothers' turn-of-the-century experiments with gliders until Orville's death in 1948, the articles describe the design of their aircraft, early test flights, and camp life at Kitty Hawk. Because Wilbur's sudden death in 1912 ended any hope that the Wrights would produce a book of their own, the articles collected in this volume are their only published words.
About the Author




Jakab is curator of early aviation at the National Air and Space Museum.
Praise For The Published Writings of Wilbur and Orville Wright…
"Nearly 70 technical and popular articles, speeches, interviews, letters, and other writing by the brothers span from their experiments with gliders at the beginning of the 20th-century to Orville's death in 1948. . . . Jakab, a curator of early aviation at the National Air and Space Museum, and Young, with the Wright Experience organization . . . annotate the material thoroughly."—Book News