The Life of Lazarillo de Tormes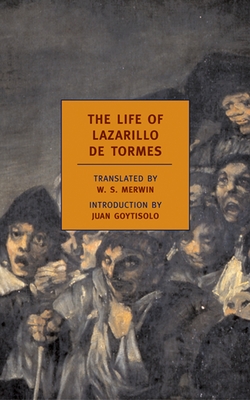 The Life of Lazarillo de Tormes
New York Review of Books, Paperback, 9781590171325, 118pp.
Publication Date: December 31, 2004
* Individual store prices may vary.
Buy at Local Store
Enter your zip code below to purchase from an indie close to you.
or
Buy Here
Description
Spain has produced two books that changed world literature: Don Quixote and Lazarillo de Tormes, the first picaresque novel ever written and the inspired precursor to works as various as Vanity Fair and Huckleberry Finn. Banned by the Spanish Inquisition after publication in 1554, Lazarillo was soon translated throughout Europe, where it was widely copied. The book is a favorite to this day for its vigorous colloquial style and the earthy realism with which it exposes human hypocrisy.

The bastard son of a prostitute, Lazarillo goes to work for a blind beggar, who beats and starves him, while teaching him some very useful dirty tricks. The boy then drifts in and out of the service of a succession of masters, each vividly sketched and together revealing the corrupt world of imperial Spain. Its miseries are made all the more apparent by the candor and surprising good cheer with which young Lazarillo recounts his ever more curious fate.

This version of Lazarillo, by the prizewinning poet and translator W.S. Merwin, brings out the wonderful vitality and humor of this universal masterwork.

The author of Lazarillo de Tormes is unknown.
About the Author
W. S. Merwin is the author and translator of more than fifty books. He is a two-time recipient of the Pulitzer Prize for Poetry and winner of a National Book Award, a Tanning Prize, a PEN Translation Prize, a Lenore Marshall Poetry Prize, and other honors. His most recent books are The Moon before Morning, The Shadow of Sirius, The Book of Fables, and Present Company.



Ne a Barcelone, en 1931, intellectuel engage, oppose au franquisme, Juan Goytisolo s'est tres tot exile a Paris. Aujourd'hui installe a Marrakech, il est devenu un critique implacable de la civilisation occidentale. Auteur d'une quinzaine de romans et de nombreux essais, il a recu, en 1985, le prix Europalia pour l'ensemble de son uvre, en 2002 le prix Octavio Paz, en 2004 le prix Juan Rulfo de litterature latino-americaine et caribeenne, et en novembre 2008 le prestigieux Prix national des Lettres espagnoles.Photo: Circulo de Lectores.
Praise For The Life of Lazarillo de Tormes…
"Lazarillo's success was immediate and its popularity enormous. As for its impact on the literary imagination, suffice to say that it was the cornerstone for the entire structure of the modern novel."
— Francisco Ayala

"My readings and rereadings of Lazarillo never disappoint me. The protagonist is a live creation, a boy who becomes adept in the daily struggle for existence, endures a series of bitter experiences, discovers the world's injustices, and adapts pragmatically to them….[Lazaro's path] is the path pursued by the unstable, transitory character of the modern novel….[He is] our contemporary!"
— From the Introduction by Juan Goytisolo