The Thirty Years War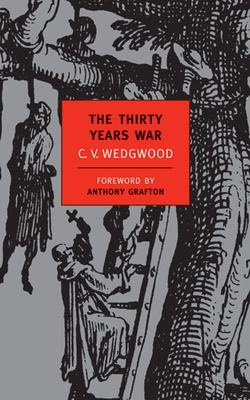 The Thirty Years War
New York Review of Books, Paperback, 9781590171462, 536pp.
Publication Date: June 30, 2005
* Individual store prices may vary.
Buy at Local Store
Enter your zip code below to purchase from an indie close to you.
or
Buy Here
Description
Europe in 1618 was riven between Protestants and Catholics, Bourbon and Hapsburg--as well as empires, kingdoms, and countless principalities. After angry Protestants tossed three representatives of the Holy Roman Empire out the window of the royal castle in Prague, world war spread from Bohemia with relentless abandon, drawing powers from Spain to Sweden into a nightmarish world of famine, disease, and seemingly unstoppable destruction.
Praise For The Thirty Years War…
"A book which is, and will long remain, the standard authority on the subject…I doubt if there is anything in any European language which covers the ground so comprehensively and so satisfactorily."
— Spectator

"[Wedgwood] tells a story supremely well….she is by far the best narrative historian writing in the English language. She is a superb stylist, her eye for colorful detail is unerring, and she has an unrivaled capacity for catching the signs and sounds and smells of the past."
— Lawrence Stone

"The greatest narrative historian of the twentieth century, Wedgwood told complex stories in precise, human terms. The formal perfection and clarity of her prose often recall the work of one of her heroes, Edward Gibbon. Yet she contemplated and described in rapid, vivid detail scenes of past and present horror that would have robbed even the unflappable historian of the Roman Empire of his marmoreal calm. The Thirty Years War shows her at her epic best."
— From the introduction by Anthony Grafton

"This is a masterful narrative, written by one of the great exponents of that all-too-rare skill. Threading her way through one of the most complex and fraught eras of European history, Wedgwood gives all who have followed her an object lesson in clarity and readability that has not been surpassed."
— Theodore K. Rabb, Princeton University