The Adventures of Pinocchio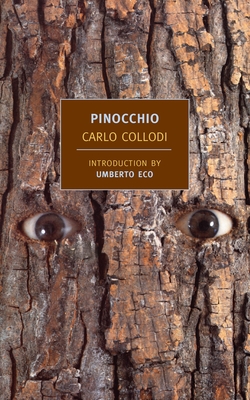 The Adventures of Pinocchio
New York Review of Books, Paperback, 9781590172896, 189pp.
Publication Date: November 18, 2008
* Individual store prices may vary.
Buy at Local Store
Enter your zip code below to purchase from an indie close to you.
or
Buy Here
Description
Though one of the best-known books in the world, "Pinocchio" at the same time remains unknown linked in many minds to the Walt Disney movie that bears little relation to Carlo Collodi's splendid original. That story is of course about a puppet who, after many trials, succeeds in becoming a real boy. Yet it is hardly a sentimental or morally improving tale. To the contrary, Pinocchio is one of the great subversives of the written page, a madcap genius hurtled along at the pleasure and mercy of his desires, a renegade who in many ways resembles his near contemporary Huck Finn.
" Pinocchio" the novel, no less than Pinocchio the character, is one of the great inventions of modern literature. A sublime anomaly, the book merges the traditions of the picaresque, of street theater, and of folk and fairy tales into a work that is at once adventure, satire, and a powerful enchantment that anticipates surrealism and magical realism. Thronged with memorable characters and composed with the fluid but inevitable logic of a dream, "Pinocchio" is an endlessly fascinating work that is essential equipment for life.
About the Author
Carlo Collodi is the pen name of Italian author Carlo Lorenzini, creator of the beloved children s character, Pinocchio. A Tuscan who fought in Italy s wars of unification, Collodi was already a famous novelist and popular translator of French fairy tales when he began to contribute chapters in the life of a marionette to Italy s first newspaper for children, Il Giornale per i Bambini. The adventures of the disobedient puppet were an immediate success and Pinocchio s story has been translated and adapted numerous times, including the classic 1940 animated production from Walt Disney. Collodi died in 1890.

GEOFFREY BROCK is an award-winning American poet and translator. His first book of poems, Weighing Light, received the New Criterion Poetry Prize in 2005. His awards include a Wallace Stegner fellowship from Stanford University, a poetry fellowship from the National Endowment for the Arts, a Guggenheim fellowship, and a Cullman Center fellowship from the New York Public Library. He is also a leading translator of Italian poetry and prose, having brought into English major works by Cesare Pavese, Umberto Eco, Roberto Calasso, and others.

Dame Rebecca West was a British writer, journalist, and literary critic. West initially trained as an actress, but soon found her calling as a writer after having several essays and editorial pieces on politics and women's suffrage published in prominent magazines such as The Daily Telegraph and the New York Herald TribuneA Train of Powder, The Meaning of Treason, and The New Meaning of Treason. She also wrote works of fiction, including the acclaimed The Return of the Soldier, and the autobiographical Aubrey trilogy, The Fountain Overflows, This Real Night, and Cousin Rosamund. A respected journalist and intellectual figure, West died in 1983 at the age of 90.
Praise For The Adventures of Pinocchio…
"Disney's sentimental depiction of Pinocchio bears little resemblance to Collodi's unscrupulous puppet. This new translation revives the sardonic wit and black humour of the original." --London Times

"Carlo Collodi's Pinocchio...is short on Disneyesque sentimentality (there is a talking cricket, but Pinocchio squashes him), long on satire and farce. Geoffrey Brock's superbly crafted translation and Umberto Eco's introduction bring to life this tale of gumption and greed." --O Magazine

"Geoffrey Brock's new English translation of the subversive parable revives Carlo Collodi's sardonic wit and pitch-black humor, while bringing to life the poverty, moral vacuity, and uncensored violence of late-19th-century Europe...Brock — known for his award-winning translations of authors such as Umberto Eco and Cesare Pavese — strips away the sentimental veneer to reveal the original haunting fairy tale. Readers will be familiar with many of the characters, as well as the story's major plot points, but this version thankfully bears little resemblance to most modern interpretations. Pinocchio may have cast off his own strings, but Brock beautifully restores the historical knot." --BoldType