The Lonely Passion of Judith Hearne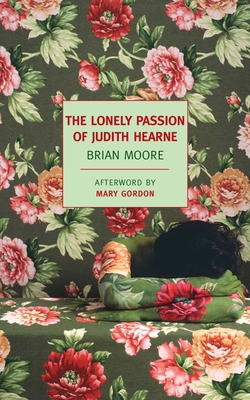 The Lonely Passion of Judith Hearne
New York Review of Books, Paperback, 9781590173497, 230pp.
Publication Date: June 15, 2010
* Individual store prices may vary.
Buy at Local Store
Enter your zip code below to purchase from an indie close to you.
or
Buy Here
Description
"The Lonely Passion of Judith Hearne "is an unflinching and deeply sympathetic portrait of a woman destroyed by self and circumstance. First published in 1955, it marked Brian Moore as a major figure in English literature (he would go on to be short-listed three times for the Booker Prize) and established him as an astute chronicler of the human soul.
Judith Hearne is an unmarried woman of a certain age who has come down in society. She has few skills and is full of the prejudices and pieties of her genteel Belfast upbringing. But Judith has a secret life. And she is just one heartbreak away from revealing it to the world.
About the Author
Plano, TX; Sustainability Strategist; Raytheon Corp

In 1981 Mary Gordon founded Canada's first and largest network of Parenting and Family Literacy Centres. In 1996 she went on to found Roots of Empathy, which now reaches more than 20,000 students in eight provinces and has been piloted in Japan and Australia. Gordon is a recipient of an Ashoka Fellowship, The Fraser Mustard Award, and a Distinguished Canadian Educator Award and the Order of Canada. Born and raised in Newfoundland, Gordon now lives in Toronto.
Praise For The Lonely Passion of Judith Hearne…
Selected by The Guardian as one of 1,000 novels you must read before you die.
"Moore has absolute control over his narrative, and Judith Hearne's descent is both excruciating and enthralling."  –  Anne Enright in O, The Oprah Magazine
"With his first serious book Brian was already in full possession of his technical accomplishment, his astounding ability to put himself into other people's shoes, and his particular view of life: a tragic view....He was to prove incapable of writing a bad book, and his considerable output was to include several more that were outstandingly good; but to my mind he never wrote anything more moving and more true than Judith Hearne."—Diana Athill
"In virtually all of Moore's novels, there is a dramatic, vital connection between protagonist and place: Judith Hearne, the Catholic spinster drifting into alcoholism and isolation, is the lyric embodiment of repressed, claustrophobic Belfast, a descendant of the ageing spinsters of James Joyce's Dubliners"—Joyce Carol Oates, TLS
"Brian Moore [wrote] a superb first novel; The Lonely Passion of Judith Hearne reads as freshly, and as heart-breakingly, today as it did when it first appeared in 1955."—John Banville
"The Lonely Passion of Judith Hearne is, to my notion, everything a novel should be."—Harper Lee (New York Times, 1960)
"Each book of [Moore's] is dangerous, unpredictable, and amusing. He treats the novel as a trainer treats a wild beast."—Graham Greene
"Brian Moore was a wonderful writer, one of the few genuine masters of the contemporary novel." —Thomas Flanagan
"Judith Hearne is a masterpiece." —Richard Yates
"The Lonely Passion of Judith Hearne reads as freshly, and as heart-breakingly, today as it did when it first appeared in 1955." —John Banville
"The Lonely Passion of Judith Hearne is undoubtedly the best-written, most intense, wildly imaginative, exuberant and powerful of [Brian Moore's] books, and along with Connell's Mrs. Bridge, Wallant's The Pawnbroker, and Yates's Revolutionary Road, remains one of the authentic if uncelebrated classics of the last twenty years."
—DeWitt Henry, Ploughshares
"Set in Belfast in the early 1950s, Brian Moore's The Lonely Passion of Judith Hearne is not a kind book, no, but it is utterly transfixing.... By the end of this truly brilliant, shocking novel, a story peopled by characters who make your skin crawl, the impossible has occurred: The reader both understands and feels compassion for a really awful woman."
— Katherine A. Powers, Boston Globe