During the Reign of the Queen of Persia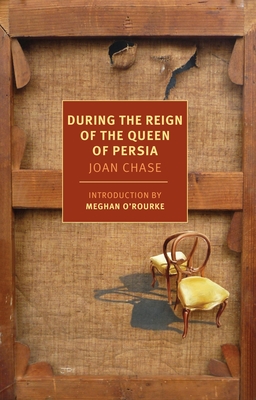 During the Reign of the Queen of Persia
New York Review of Books, Paperback, 9781590177150, 215pp.
Publication Date: April 15, 2014
* Individual store prices may vary.
Buy at Local Store
Enter your zip code below to purchase from an indie close to you.
or
Buy Here
Description
Joan Chase's subtle story of three generations of women negotiating lifetimes of joy and ruin deserves its place alongside such achievements as Marilynne Robinson's "Housekeeping" and Alice Munro's "Lives of Girls and Women."
The Queen of Persia is not an exotic figure but a fierce Ohio farmwife who presides over a household of daughters and granddaughters. The novel tells their stories through the eyes of the youngest members of the family, four cousins who spend summers on the farm, for them both a life-giving Eden and the source of terrible discoveries about desire and loss. The girls bicker and scrap, they whisper secrets at bedtime, and above all, they observe the kinds of women their mothers are and wonder what kind of women they will become. But always present is the family's great trauma, the decline and eventual death from cancer of Gram's daughter Grace.
A powerful story about family ties and tensions, "During the Reign of the Queen of Persia" is also a book about place, charting the transformation of the old hardscrabble Midwest into the commercial wilderness of modern America.
About the Author


Meghan O'Rourke is the author of the memoir The Long Goodbye and the poetry collections "Once" and "Halflife". She is a cultural critic for "Slate", and her essays and poems have appeared in "The New Yorker, The Nation, "and other publications. She lives in Brooklyn, New York.
Praise For During the Reign of the Queen of Persia…
Winner of the PEN/Hemingway Prize for First Fiction by an American author
 
Winner of the Janet Heidinger Kafka Prize for Fiction, given by the University of Rochester to women writers

"Moving, unusual and accomplished . . . During the Reign of the Queen of Persia is a Norman Rockwell painting gone bad, the underside of the idyllic hometown, main-street, down-on-the-farm dream of Middle America." —Margaret Atwood, The New York Times

"A beautifully written novel of pain and pride." —Rita Mae Brown

"Joan Chase is like an archaeologist of our recent past and present, reading our traces back to us, showing us to ourselves freshly discovered and understood."
—Russell Banks
 
"Absorbing and wonderfully written." —Los Angeles Times Book Review
 
"Brilliant and compelling.... A lush lyrical world of unsparing reality." —The Plain Dealer (Cleveland)
 
"During the Reign of the Queen of Persia offers an exoticism of the emotions and daily life exhilarated with the richness and evocativeness of poetry. It is also one of the few contemporary novels of women's lives for which one need make no allowances, grant no compromised sympathy. Joan Chase hasn't any message of visible politics, simply an artist's passion for rendering reality accurately, a love of the tactile world, of sensual experience, and a willingness to confront, without resolving, her characters' grievous ambiguities.... Splendid and durable." —The Washington Post Book World
 
"Eloquent, compelling, and honest." —San Francisco Chronicle Review
 
"Appealing and original.... Read the novel once for the characters, sorting out the strands of their lives, seen through eyes gone from innocence to knowing. It should be read again immediately for its language and imagery, the memory of a dappled sunshine, of the indomitable fierce Gram, and for its understanding of an endangered species called the American family." —Detroit Free Press
 
"Remarkably original." —Star-Telegram (Forth Worth)
 
"An absolutely first-class novel.... The candid viewing of events through four girls' eyes is a wonderfully effective narrative technique that does much to give the book its rough-grained, realistic texture.... The novel, sparely elegant in style and precise in nuance, turns over our romanticized notions of our rural past." —Chicago Sun-Times
 
"During the Reign of the Queen of Persia is beautifully written and evocative, with the most richly imagined characters I have come across in a long time. Its surprising choice of narrators—not I or he or she, but we—is just one indication of its originality." —Anne Tyler
 
"There are several ways of interpreting Joan Chase's remarkable first novel: as a romantic saga about life back on the farm; as the struggle of three generations of women against the forces of life and men; as an accomplished grouping of family portraits. But this is one of those books that can't be characterized solely in terms of plot or thematic content, and one must emphasize the writing itself—not everyone can write this kind of prose. It is made of rhythms, images and metaphors that involve both sense and spirit and allow the reader, through the narrator, to experience a tone of the keenest excitement and awe." —Chicago Tribune