The Camelot Conspiracy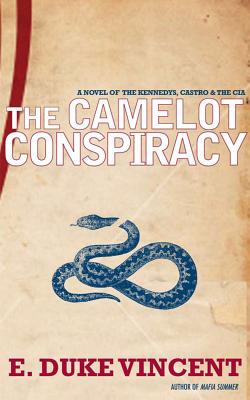 The Camelot Conspiracy
The Kennedys, Castro and the CIA
Overlook Press, Hardcover, 9781590206393, 331pp.
Publication Date: April 28, 2011
* Individual store prices may vary.
Not Currently Available for Direct Purchase
or
Shop Local
Enter your zip code below to purchase from an indie close to you.
Description
It's 1960, the height of the Cold War, but for Dante Amato of the Chicago Mob, life is anything but cold. Charismatic and movie-star handsome, Dante has settled comfortably into his role as The Outfit's man in Hollywood and Vegas. Dante's older brother, Aldo, a CIA agent, couldn t be more disapproving of his brother's life. Yet when Dante is ordered to meet with a beautiful Cuban go-between named Marissa del Valle, and then mob boss Sam Giancana summons him to Miami to discuss a U.S. Government commission to hit the Cuban dictator, Dante's first call is to his brother.
Is it a set-up? Or a chance for the mob to restart the flow of gambling and drug money from Havana? And what about Bobby Kennedy's war against The Mob? Bobby Kennedy is a snake, says Jimmy Hoffa to Santo Trafficante. And how do you kill a snake? You cut off its head. As this spellbinding thriller by E. Duke Vincent unfolds, a gripping story emerges, masterfully connecting the dots between the Kennedys, Castro, The Mob, the CIA . . . and the Grassy Knoll.
About the Author
E. Duke Vincent grew up in New York and New Jersey. He was a navy pilot with the Blue Angels in 1960-61. In 1977 he joined Aaron Spelling at Spelling Television, where he served as executive producer and vice chairman. Vincent's credits include the series "Beverly Hills 90210," "Melrose Place," "Dynasty," "Hotel," "Vega$," "Charmed," and "7th Heaven," His TV movies include the Emmy Award-winning "Day One "and "And the Band Played On,"