The Book of Mystical Chapters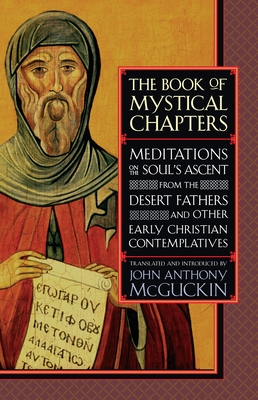 The Book of Mystical Chapters
Meditations on the Soul's Ascent, from the Desert Fathers and Other Early Christian Contemplatives
Shambhala, Paperback, 9781590300077, 224pp.
Publication Date: July 8, 2003
* Individual store prices may vary.
Buy Now
or
Shop Local
Enter your zip code below to purchase from an indie close to you.
Description
The early Christian monks of Egypt, Syria, and Palestine were the spiritual heroes of their age--fleeing the security of civilization for the desert, where they sought God in lives of prayer, contemplation, and radical simplicity. This book is a portable collection of their teachings, and those of their contemplative contemporaries, ranging from the fourth through the eleventh centuries. It is arranged to the traditional model of three ascending "books" "Praktikos" (practice), "Theoretikos" (theory), and "Gnosis" (knowledge). Each book consists of 100 "sentences"--aphorisms or thoughts. Each sentence is intended to be read and meditated upon for an entire day--just as the monks themselves might have done as they went about their work.
About the Author
John Anthony McGuckin is Anne Marie and Bent Emil Nielsen Professor in Late Antique and Byzantine Christian History at Union Theological Seminary in New York City and Professor of Byzantine Christian Studies at Columbia University. A Priest of the Orthodox Church, he was formerly Reader in Patristic and Byzantine Theology at the University of Leeds, England. He is the author of numerous books of historical theology and was elected a Fellow of the Royal Historical Society of Great Britain.


Praise For The Book of Mystical Chapters…
"A rare and well-conceived foray into Christian mysticism." —Publishers Weekly

"McGuckin has lit on the brilliant idea of rescuing the Desert Fathers' and Mothers' sayings in simple free-verse form, which emphasizes the compression and power of their wisdom. This book will make a welcome addition to the renewed interest in early Christian ascetics." —Library Journal