The Spiritual Teaching of Ramana Maharshi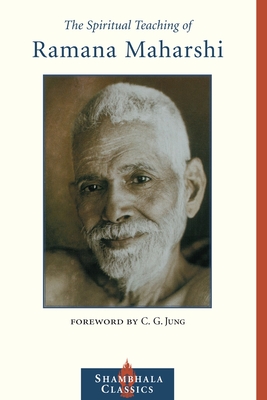 The Spiritual Teaching of Ramana Maharshi
Shambhala, Paperback, 9781590301395, 144pp.
Publication Date: August 10, 2004
* Individual store prices may vary.
Buy at Local Store
Enter your zip code below to purchase from an indie close to you.
or
Buy Here
Description
The renowned Indian sage Ramana Maharshi is beloved by Buddhists, Hindus, Christians, and Taoists alike for the inspirational power of his teachings, which transcend all religious differences. Here is a collection of Sri Ramana's instructions and discourses culled from three works: "Who Am I? ," " Spiritual Instructions ," ""and" Maharshi's Gospel. "These teachings are arranged by topics such as work and renunciation, silence and solitude, peace and happiness, and the discipline of self-inquiry. Reading this book, presented in question-and-answer format, evokes the feeling of being with this outstanding teacher at one of his intimate teaching sessions.
About the Author
Ramana Maharshi (1879-1950) gilt als einer der bedeutendsten spiritueller Lehrer des 20. Jh. Er lebte und wirkte am Berg Arunachala in Sudindien und lehrte vorwiegend Selbstergrundung (Atma-Vichara).

Issu d'une famille protestante, Carl Gustav Jung etudie au college de Bale et s'interesse de pres a l'Histoire et a la mythologie. Poursuivant des etudes de medecine, il s'oriente vers la psychanalyse. En 1900, il devient assistant a l'hopital psychiatrique de Zurich. Presente a Freud en 1907, il est rapidement considere par ce dernier comme son successeur. Toutefois, les differences s'accumulent. Jung s'oppose effectivement a l'interpretation sexuelle du medecin viennois. Ainsi, la rupture se consomme en 1912. Jung entreprend ensuite de multiples voyages ethnographiques, au Kenya et en Inde notamment, qui lui permettent de mieux formaliser sa pensee. En 1921, il expose dans "Les types psychologiques" un inconscient defini par les pensees, les sensations, l'intuition et les sentiments et divise entre extraversion et introversion. Avec "L' energie psychique", il soumet l'hypothese de l'existence de deux formes d'inconscient, celui personnel et celui collectif, memoire de l'humanite vehiculant les grands archetypes mythologiques. Il devient le fondateur de la psychologie analytique.