Haiku Mind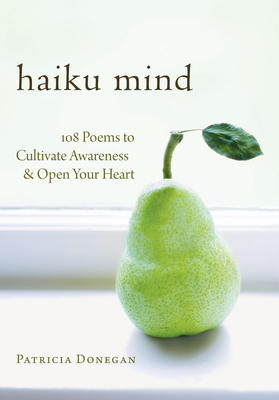 Haiku Mind
108 Poems to Cultivate Awareness and Open Your Heart
Shambhala Publications, Paperback, 9781590307588, 234pp.
Publication Date: October 12, 2010
* Individual store prices may vary.
Buy Now
or
Shop Local
Enter your zip code below to purchase from an indie close to you.
Description
Haiku, the Japanese form of poetry written in just three lines, can be miraculous in its power to articulate the profundity of the simplest moment—and for that reason haiku can be a useful tool for bringing us to a heightened awareness of our lives. Here, the poet Patricia Donegan shares her experience of the haiku form as a way of insight that anyone can use to slow down and uncover the beauty of ordinary moments. She presents 108 haiku poems—on themes such as honesty, transience, and compassion—and offers commentary on each as an impetus to meditation and as a key to unlocking the wonder in what we find right before us.
About the Author
Patricia Donegan is a poet-translator and a recipient of a Fulbright Foundation grant. Her own works of poetry include Heralding the Milk Light, Without Warning, and Hot Haiku. She is also the author of Chiyo-ni: Woman Haiku Master (0-8048-2053-8, has sold 3,111 copies since 1998). She teaches at a university in Tokyo.
Praise For Haiku Mind…
"Haiku Mind contains the best—the most insightful—commentary on haiku since the great works of R. H. Blyth. If you want to know what haiku is about, what a haiku can do, why haiku are important, read this book. Patricia Donegan looks into the heart of haiku by exploring outstanding individual examples with a perceptive, aware, and sensitive eye. The literary essay has never known finer moments."—Cor van den Heuvel, editor of The Haiku Anthology