The Inner Art of Karate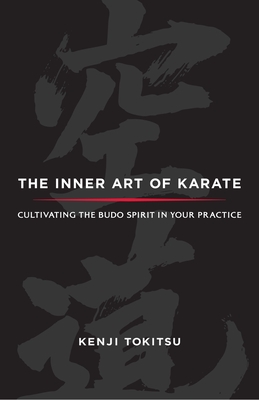 The Inner Art of Karate
Cultivating the Budo Spirit in Your Practice
Shambhala Publications, Paperback, 9781590309490, 181pp.
Publication Date: February 14, 2012
* Individual store prices may vary.
Buy Now
or
Shop Local
Enter your zip code below to purchase from an indie close to you.
Description
Budo, the way of the martial arts, is at heart a path of spiritual cultivation and self-realization whose aim is to develop a strategic mind that makes combat unnecessary. Kenji Tokitsu explains the philosophy of karate as budo and looks deeply at the key concepts that are essential for developing the budo mind in karate practice. These concepts are: 

   • distance and timing,
   • rhythm, anticipation, and intuition,
   • and the cultivation of explosive but focused energy.
These concepts are difficult to teach, but mastering them is the ultimate goal of any true martial artist. Tokitsu expertly guides the reader through these elusive ideas with clarity and a practical view.
About the Author
Kenji Tokitsu has doctorates in sociology and in Japanese civilization. Born in Japan, he began studying martial arts as a child. In 1971 he moved to France and began teaching karate. He founded the Shaolin-mon Karate-do school in Paris in 1983 and the Tokitsu-ryu Academy in 2001. The author of Miyamoto Musashi: His Life and Writings and Ki and the Way of the Martial Arts, he lives in France.

Sherab Chodzin Kohn has been teaching Buddhism and meditation worldwide since 1973. A close student of the Tibetan meditation master Chogyam Trungpa, he has edited several of Trungpa Rinpoche's books. He lives in Boulder, Colorado.